ING announces change in Supervisory Board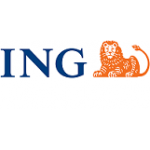 ING announces change in Supervisory Board
ING announced today that Robert Reibestein has decided to resign from the Supervisory Board of ING Group per 1 January 2020.
Robert Reibestein was appointed to the Supervisory Board in May 2012 and started in this role per 1 January 2013. After 7 years of dedicated membership of the Supervisory Board, Robert Reibestein decided to resign because of persistent personal health issues.
In his role as ING Group Supervisory Board member, Robert Reibestein was also chairman of the Risk Committee and member of the Audit Committee and Remuneration Committee.
"We regret but understand Robert's decision to step down. We are most thankful for his valuable contributions over the past 7 years and wish him all the best for the future," said Hans Wijers, chairman of the Supervisory Board of ING Group.
Free Newsletter Sign-up