Grasshopper Bank goes live with Temenos T24 Transact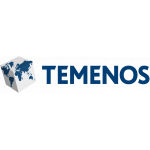 Grasshopper Bank goes live with Temenos T24 Transact
Temenos (SIX: TEMN), the banking software company, today announced that Grasshopper Bank N.A., previously known as New York Venture Bank, has gone live with Temenos T24 Transact running on the Temenos Cloud. Temenos' cloud-native, cloud-agnostic digital banking platform powers deposits, lending, commercial banking and payments, targeted at small and medium enterprises (SMEs) in the United States.
Grasshopper Bank opened for business with a select group of early clients on May 13, 2019. The bank will specialize in venture banking, lending to high growth entrepreneurial companies. The launch makes it one of a select few banks in the United States solely serving the technology space.
With over 7,000 high-tech companies in New York City, the technology ecosystem makes up an important and growing part of the New York landscape. In fact, New York City is the second largest hub nationwide for venture capital funding, and the fastest growing. Grasshopper saw an opportunity to provide an intelligent banking experience, in a rapidly evolving environment, to cater to the underserved market for small and medium enterprises (SMEs). To achieve its vision, Grasshopper turned to Temenos' cloud-native, cloud-agnostic platform, which has the ability to scale based on business demand and can support multi-country expansion and multi-currency capabilities.
Judith Erwin, CEO, Grasshopper, commented: "Our goal is to make a difference, and enrich the US technology community. By launching a greenfield bank, powered by cutting-edge, cloud-agnostic technology, we can spur growth, allowing more companies to launch and creating thousands of jobs in New York. To do so, we required a partner that was entrepreneurial, but at the same time provided experience and proven software. We selected Temenos for its cloud-native, flexible Temenos T24 Transact banking product, but also the visionary, entrepreneurial culture of the company. They have been a true partner to us on this exciting venture and delivered every step of the way."
Minerva Tantoco, CTO, Grasshopper, added: "We wanted to create a bank from scratch in order to build out a state of the art platform, unencumbered by legacy technology. To deliver our vision, we needed a cutting-edge platform with open architecture in order to enable innovation and deliver true digital banking experiences. It was important to have the right core system as our foundation. Temenos T24 Transact provides a pre-packaged, API-first, open architecture that delivers the agility and ability to integrate and innovate that we need as a challenger bank.
Max Chuard, Chief Executive Officer, Temenos, said: "Judith and Minerva have brought together a powerhouse team, and it's clear that they are ready to make waves in the industry. When we heard that they were looking to launch a challenger bank, we were excited not just by the vision, but also by the opportunity to work with some incredible industry leaders. Temenos T24 Transact is the core banking product of choice, not just for incumbent banks, but also for challenger banks around the world. The 24/7, real-time processing and an API-first architecture allows banks of all sizes to be truly digital to the core. By running Temenos T24 Transact on Temenos Cloud, Grasshopper will be perfectly positioned to scale as it grows alongside New York's booming technology ecosystem."
Minerva Tantoco, CTO, Grasshopper Bank, spoke at the 2019 Temenos Community Forum in The Hague about the strategy behind launching a challenger bank in the US: https://www.finextra.com/videoarticle/2084/building-a-digital-bank-in-the-us
Free Newsletter Sign-up