FinecoBank launches Aberdeen Standard Investments Funds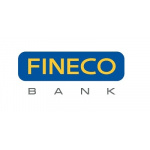 FinecoBank launches Aberdeen Standard Investments Funds
FinecoBank today announces the expansion of its investment products with a suite of funds from Aberdeen Standard Investments (ASI).
With the new funds from ASI, Fineco clients in the UK now have access to a new set of funds, representing a wide variety of investment strategies and asset classes. The ASI Funds will be available through the Fineco Investment platform for a cost of platform of just 25 basis points per year.
The ASI announcement comes after partnerships with M&G Investments and Columbia Threadneedle Investments in the last year.
Fineco launched in the UK just over two years ago with an offering focused on trading, banking and investing services, which can be managed through a single account, with the ability to hold up to 13 currencies as standard.
Paolo Di Grazia, deputy general manager, Fineco: "We are committed to providing in the next few months our customers in the United Kingdom with the best asset managers' offering, aiming to add a wider number of funds of 70 partners, today available on our Italian investment platform. Fineco chose Aberdeen Asset Management for the firm's expertise and quality of offering: the current market phase has shown why investors need access, at a competitive fee, to the best quality asset managers who can thrive in changing market conditions."
Campbell Fleming, Global Head of Distribution, Aberdeen Standard Investments, said: "Fineco is one of our key partners in Italy and our efforts to extend this partnership offering to the UK will help support a wider customer base in this market. Our global presence and our knowledge of individual markets allow us to be the partner of choice for our customers whether operating in a single country, or as in this case, planning to expand their presence on a larger scale. ASI is committed to offering Fineco its full range of solutions and provide all the necessary support to achieve its objectives in the UK market."
Free Newsletter Sign-up