Exchange Bank's new board member joins to serve Hispanic community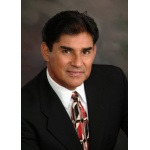 Exchange Bank's new board member joins to serve Hispanic community
Exchange Bank is pleased to announce that Antonio Rosales joins the team as a Residential Mortgage Loan consultant. Exchange Bank, headquartered in Sonoma County is a premier community bank that provides a wide range of personal, commercial and trust and investment services. Antonio's primary role is to support home loan services and facilitate the lending experience for Hispanic population.
Antonio has a vast professional experience in the given field. He has been originating residential mortgages in Sonoma County for the past 19 years and has worked for various mortgage brokers. He understands the Hispanic market and knows about the challenges of the Latino community. Antonio believes in establishing strong relationships with his clients through individual approach. He treats a customer as a family member and is dedicated to take care of every client needs. His mission is to help his clients achieve their American dream.
Antonio has lived in Sonoma County for over 50 years. He grew up in Healdsburg and attended both Santa Rosa Junior College and Sonoma State University. He began as a bilingual loan agent in 1997. Antonio's ability to provide service in both Spanish and English makes the home buying process faster and easier. Antonio's clients benefit from a clear understanding of financing options, credit and proof of residency requirements. Beyond mortgage loan consulting, Antonio can connect borrowers with qualified Spanish-speaking real estate agents and escrow officers.
Among his leisure activities, Antonio is actively involved in the Sonoma County soccer and tennis communities. He also serves as president, manager and coach for various leagues and local clubs. Furthermore, Antonio volunteers his time and efforts to assist several schools and clubs in the Roseland District, and regularly attends Chamber of Commerce meetings. He believes that it is important to keep up on important issues that impact the Hispanic community.
Free Newsletter Sign-up