Entersekt Selects Global Kinetic as App Development Partner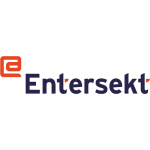 Entersekt Selects Global Kinetic as App Development Partner
Entersekt is a leader in next-generation digital banking security, today has uncovered an original equipment manufacturing agreement with Global Kinetic, a specialist in transaction processing software. Global Kinetic secures its custom-built solutions and product line with Entersekt's mobile app security and push-based authentication. Already securing billions of digital transactions a year, this proven, regulatory-compliant technology helps service providers protect their customers' money and data, while freeing their product development teams to focus on product innovation.
Financial institutions across the world build Entersekt's technology into their mobile apps by means of a software development kit. To do so, they may elect to use in-house developers or contract a third-party like Global Kinetic for up-to-the-minute technical expertise and a faster time to market. A one-stop enterprise software developer, Global Kinetic designs, engineers, and supports cloud, on-premise, and hybrid solutions that meet the financial services industry's exacting requirements for high scalability, high availability, and security. Its fully integrated suite of services extends to user experience design and creative support.
Global Kinetic and Entersekt cooperated on several customer-specific projects in the United States and South Africa upon formalizing their partnership. Global Kinetic has also licensed Entersekt's technology for use in its own products, including FutureBank Platform, a feature-rich, easily customized mobile banking or payments starter pack for regional banks, credit unions, and FinTech startups in the United States.
Entersekt's superb security solution is a natural fit for the FinTech software that Global Kinetic builds, emphasizing the strategic importance of the partnership.
Licensed as an OEM service within FutureBank Platform, the product is secured by the best enterprise-grade solution available with the most natural and convenient user experience. Strategically, the partnership with Entersekt spearheads expansion into international markets.
"Partnering with best-of-breed companies like Global Kinetic is crucial to making the most of the opportunities we see in the global market" noted Dewald Nolte, SVP partnerships and alliances at Entersekt.
Free Newsletter Sign-up