Emirates NBD Reveals Clearing and Settlement Services for the UAE's Equity Markets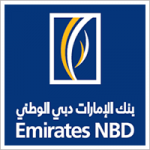 Emirates NBD Reveals Clearing and Settlement Services for the UAE's Equity Markets
Today Emirates NBD, a leading bank in the region, reported that it is the first UAE-based financial institution to obtain a general clearing member approval from 'SCA - Securities and Commodities Authority, UAE. As a General Clearing Member, Emirates NBD can now provide clearing and settlement services to trading participants of the UAE's equity markets.
The approval reaffirms Emirates NBD's role as a significant player in the UAE's equity markets, offering a wider range of value added services. Brokerage firms that are Trading Members of the UAE's stock markets namely ADX and DFM, can now benefit from Emirates NBD's trusted value added services and expertise as a general clearing member in securities clearing and settlement related activities. The bank is currently the leading trade settlement bank to Dubai Financial Market (DFM).

Commenting on the announcement, Suvo Sarkar, Senior EVP & Group Head - Retail Banking & Wealth Management at Emirates NBD said, "We are delighted to be the first approved General Clearing Member in the UAE, a reflection of 'SCA's faith in our capacity and capabilities to provide trusted services to the UAE's financial markets. Our operational expansion to become a clearing member will see us take a central role in the UAE's equity markets as we offer Trading Members a range of services to manage securities market transactions."

In addition to greater operational and cost efficiency, Emirates NBD will offer Trading Members in the UAE with tools and products as well as access to credit facilities, thus providing a range of financially and operationally attractive service bundling, bringing in increased solidity to the UAE's stock markets and its trading members.
Free Newsletter Sign-up