Deloitte Reveals Enhanced Digital Banking Offering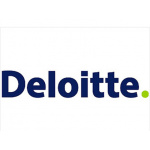 Deloitte Reveals Enhanced Digital Banking Offering
Deloitte today announced the launch of its enhanced Digital Bank offering to further accelerate a bank's digital transformation. Based on the Salesforce Intelligent Customer Success Platform and utilizing the Salesforce Financial Services Cloud, Digital Bank helps banks create exceptional experiences by providing tailored banking capabilities with accelerated implementation and realization of value.
"Today's banking world is being disrupted by new technologies, nontraditional competitors, regulatory changes and ultrasophisticated customers — requiring speed and innovation to maintain exceptional customer loyalty and advocacy," said Joe Guastella, principal, Deloitte Consulting LLP and global consulting leader, financial services. "To compete in the changing banking landscape, it's important for banks to provide their customers with experiences that are genuinely and positively surprising in both their function and appearance. Digital Bank is designed to help banks create value by offering their customers banking capabilities that are tailored to their individual needs, behaviors and patterns."
The service is integrated with a wide range of leading cloud vendors, enabling clients to benefit from pre-integrated partner technologies. This flexible, open, and adaptable platform enables banks to deliver digital banking experiences that can drive differentiation, innovation and outstanding customer and employee experiences.
"To succeed in today's digital world, banks need to transition from a product-centric approach to a needs-based customer model adding value anytime, on any device as if it were a human interaction," said Rohit Mahna, GM of financial services, Salesforce. "Deloitte Digital's new service will help banks to better serve their customers by providing them with a simplified and connected experience at every touch point."
Free Newsletter Sign-up