DBS Prolongs Internship Programme to Create New Generation of Digital Bankers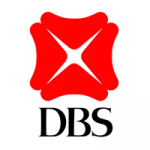 DBS Prolongs Internship Programme to Create New Generation of Digital Bankers
After the resounding success of the inaugural DBS UNI.CORN programme last year, DBS will kick off the second year of this innovative internship programme with 24 interns starting their 12-week internship today.
The 2017 intake was expanded by 50%, from 16 to 24 interns this year, reflecting the programme's success and popularity among university students.

This year, DBS also received over 1,000 applications, a five-fold increase from the previous year. The 24 penultimate-year university students are from diverse disciplines, including banking and finance, engineering, liberal arts, computer science and multimedia design. They were selected based on their ability to solve problems and work in a team.

Unlike conventional internship programmes, the curriculum for the DBS UNI.CORN internship programme enables them to develop prototypes to address specific business problems. Working in teams of four, each team will be assigned a business problem statement from either the bank's consumer banking, SME banking or technology units. Interns will be taught the agile methodology framework and will spend the next 12 weeks conceptualising, testing and developing a solution to address the problem statement. The internship concludes with a Demo Day, where each team will showcase their solutions to the bank's senior management.

UNI.CORNs will also get an opportunity to see their prototype ideas implemented. Solutions presented by the inaugural batch of interns were tested within the respective business units. For example, one of the prototypes, an e-dollar Ang Bao on DBS PayLah mobile wallets, was even introduced as a trial to DBS staff during Chinese New Year.

Said Neal Cross, DBS' Chief Innovation Officer, "An agile and innovative workforce will help make Singapore's Smart Nation ambition a reality and we are excited to be a part of this by nurturing the next generation of digital bankers, strengthening Singapore's talent pool. We are thrilled to have the second batch of UNI.CORNs join us on our digital transformation journey and we hope that they will take away with them a new way of working that will help shape the future of banking."

Applications were open to all penultimate-year students in Singapore. Applicants were asked to complete a game designed by the bank, complete cognitive assignments and submit a video about themselves. Shortlisted applicants were then invited to take part in a 12-hour Idea Smash hackathon, where their problem solving skills and ability to work in a team were evaluated.
Free Newsletter Sign-up