Commerce Bank goes live with Temenos for strategic core banking transformation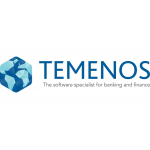 Commerce Bank goes live with Temenos for strategic core banking transformation
Commerce Bank (Commerce), a wholly owned subsidiary of Commerce Bancshares, Inc. (NASDAQ: CBSH), and Temenos (SIX: TEMN), the software specialist for banking and finance have announced that they have signed an agreement in which Temenos will provide to Commerce its world-class core deposit banking system. With Commerce's selection of the Temenos platform, the bank will acquire a new, innovative, real-time core processor to drive strong customer relationships and faster speed-to-market of consumer and commercial products.
David Roller, Chief Information Officer, Commerce Bank said: "Commerce invests in our people and technology to deliver innovative solutions and convenience for our customers. The Temenos solution will enable Commerce to bring innovative products to market more quickly and efficiently. The modern software architecture and real-time features will provide the foundation for our digital business. Temenos has the people, culture, and technology to fulfill our vision, which is why we've chosen them as our strategic technology partner."
Commerce has received industry recognition for its strong financial performance, innovative products and focus on customer service. The bank selected Temenos' customer and deposits platform to power portions of its retail, commercial and private banking lines of business. By selecting Temenos, Commerce is aligning itself with over 2,000 financial institutions using Temenos technology throughout the world. Commerce will deploy the US Model Bank, a pre-configured and packaged version of Temenos' market-leading core banking software that incorporates functionality to handle US-specific regulations and services.
Jay Mossman, President & CEO of North America, Temenos, commented: "We are honored to be working side-by-side with Commerce in this initiative to transform core processing at the bank. While this marks a major milestone for Temenos, we are embarking on this endeavor with Commerce as strategic partners, both aligned in our vision for innovative technology to deliver a superior customer experience."
David Arnott, Temenos Group CEO, added: "This is a highly strategic win for Temenos. We have great ambitions for the US market, which is undergoing the same digital shift as the rest of the world. In this deal, Commerce thoroughly evaluated our platform against the large incumbent technology providers and judged our value proposition to be superior. In particular, the bank was impressed by our advanced technology as well as by our US Model Bank, which allows the same award-winning platform that is used by hundreds of banks across the world to also work in a completely pre-configured way for US customers. On the back of this win, we see the potential to build significant market share here in the US."
Free Newsletter Sign-up