Cognitive Credit and IHS Markit enter strategic alliance to collaborate on global credit data services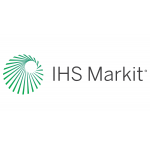 Cognitive Credit and IHS Markit enter strategic alliance to collaborate on global credit data services
Cognitive Credit, the UK-based credit analytics software company, is pleased to announce a new alliance that brings best-in-class credit market data from IHS Markit to the Cognitive Credit application. Cognitive Credit currently provides institutional investors with real-time updated fundamental data and financial models generated by its proprietary data extraction technology, along with a suite of data analytics custom-designed for credit investors.
The addition of IHS Markit data represents a further enhancement to Cognitive Credit's value proposition for clients, marrying Cognitive Credit's already rich combination of application features with IHS Markit pricing and reference data across the entire US and European high yield bond and loan universe.
Starting today, clients can leverage Cognitive Credit across their entire analytical workflow, from initial credit investigation and modelling to security-specific selection and relative value analysis. Clients also benefit from having all of their key credit data centrally organized and accessible via a single solution, helping to maximize productivity and investment opportunities.
Andrew Rogers, EMEA Head of Business Development for Pricing and Reference Data at IHS Markit, said: "IHS Markit is delighted to combine our multi-asset pricing and reference data with Cognitive Credit's fundamental data and modelling capabilities, bringing credit analysts a competitive edge in the high yield market. With the volatility recently witnessed on a global basis, the need for streamlined access to market data is amplified and we look forward to collaborating with Cognitive Credit as their offering expands."
Robert Slater, CEO of Cognitive Credit, added: "We are thrilled to be entering this alliance with IHS Markit. Their technical sophistication and deep experience in credit market data makes them an extremely valuable partner as we continue advancing our innovative product for global credit investors. We remain committed to developing must-have analytics tools for our clients, and anticipate additional opportunities to work together with the IHS Markit team going forward."
Free Newsletter Sign-up