Challenger Platform helps OTP banka Hrvatska Issue 13% More Cards and Onboard 16% More Mobile Banking Users in Just Four Months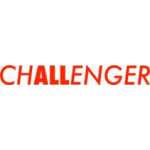 Challenger Platform helps OTP banka Hrvatska Issue 13% More Cards and Onboard 16% More Mobile Banking Users in Just Four Months
What can banks do to dramatically increase new credit cards issued or the number of mobile banking users?
Banks worldwide seem to be struggling with this challenge. Even though online banking penetration is growing, only 7 to 11% of customers use specific bank's products. An average bank has about 30-50 particular products, but only 2 to 3 of them are used by clients – meaning that up to 90 percent of bank products can remain unused.
However, one European bank, OTP banka Hrvatska, was able to achieve impressive customer engagement and conversion results within four months: number of clients using prepaid Mastercard increased by 12.8%, while the number of Visa Web Prepaid cards increased by 9.5%. 16.1% more clients signed up for mobile banking services in addition to current desktop-only usage.
Over 30% of clients linked their Facebook accounts to the program, and over a half updated their contact information (email and phone).
Despite the common opinion that gamification works only for the young segment, the largest group of participants was in 30-40-year-old category. 87% of participants engaged in and completed at least one challenge with an average 13.3 challenges per participant.
"We started using Challenger platform," said Dražen Božić, director of Retail Banking in OTP banka Hrvatska. "It's a new system that was able to motivate our customers to overcome various subjective barriers so they can start using our products. The reasons for client reluctance to use specific products include lack of product awareness or simply the lack of motivation. While some products are indeed not a good fit to certain clients, the majority of customers simply have no information, or have doubts, fears or certain habits. With Challenger, we started to change that."
While banks use traditional promotional methods to engage their customers - such as e-mail, text messages, product discounts and personal calls - Challenger Platform by Enga Systems engages clients to learn about company's products through gamification, as well as direct communication and social networking.
The bank's OTPetica Program based on Challenger platform led clients step by step, motivating them to inquire and learn. This strategy worked to stimulate their curiosity – as opposed to current market practices to simply offer something to clients, such as "get a new card and earn points."
A participant could be rewarded with points and instant prizes after each challenge completion, and could exchange earned points to real-world rewards provided through OTP bank's partners.
Basically, OTP banka Hrvatska used prizes to stimulate learning and product knowledge.
"We are especially proud that we are not promoting client consumption increase, but behavior change through learning about possibilities of our products and even getting client's feedback on topics important to us. We believe this teaching process will create stronger bond between us and the clients - and not just because of rewards. What is challenging for us now, after production, is how to stay fresh, interesting and fun for future days, which will be in focus for our team in the upcoming period," said Dražen Božić, director of Retail Banking in OTP banka Hrvatska.
The goals set for the Challenger program include increase of product penetration, digital channel usage, customer loyalty and financial literacy as well as the engagement of customers to discover more bank services.
Free Newsletter Sign-up