Celent Names Backbase a Global Leader in Digital Banking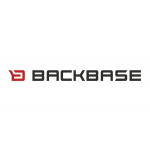 Celent Names Backbase a Global Leader in Digital Banking
Backbase today announced it has topped Celent's Modern Digital Banking Channel Platform global vendor assessment, coming first in all four categories of the awards. After a thorough analysis of 9 vendors, the report clearly showcases Backbase as the leader in the global digital banking channel platforms vendor landscape.
Backbase was praised for its ability to keep ahead of market needs, the flexibility of its platform and the completeness of its vision for the use of APIs.
Celent Analysts Bob Meara and Stephen Greer concluded: "There is a reason why banks of all sizes in geographies across the globe continue to rely on Backbase as the provider of its digital services. It's a perennial winner of industry awards and should be on every bank digital platform shortlist."
Celent took several key platform criteria into consideration when examining the contenders. Among those were the ability to leverage the same platform across all points of customer interaction; support for all lines of Business; full support of open APIs and Open Banking; and the drive for consistent innovation. Backbase is proud to have scored highest across all platform capability must-haves.
XCelent Technology and XCelent Functionality winner.
Backbase's richness of functionality, underlying modern technology, as well as the built-in flexibility to deploy in a wide range of environments, secured Celent's Xcelent Functionality 2020 and Xcelent Technology 2020 awards. Celent further highlighted that while the majority of vendors support one or two public clouds, Backbase is exemplary in supporting all - Google, AWS and Microsoft.
Celent Analysts, Bob Meara and Stephen Greer stated: "One of the biggest differentiators of the Backbase platform is the flexibility of the Digital Banking Platform and its SDKs and the completeness of vision around the use of APIs. Backbase-as-a-Service and Backbase Stream are two recent products that sweeten the value proposition and add some additional weight to an already strong offering. We were impressed with their ability to keep ahead of the market needs."
XCelent Customer Base and XCelent Depth of Service winner.
Backbase also took home Celent's Xcelent Customer Base 2020 and Depth of Service 2020 awards. The extent of regions served, maturity of the teams and the higher-than-average customer feedback scores for implementation (pre & post) were among the reasons that secured Backbase the top position.
Jouk Pleiter, CEO and Founder of Backbase commented: "We're very pleased to have won a clean sweep in these prestigious awards. This recognition clearly fortifies our leading position in Digital Banking and underpins our relentless focus on innovation. Innovation that provides banks both the speed and the flexibility to continuously deliver outstanding customer experiences and compete in today's digital-first world. The combination of having rich and scalable out-of-the-box experiences which can then be tailored to create bespoke user journeys is increasingly showing that the Backbase platform is unique.
A full copy of the report is available for download.
Free Newsletter Sign-up