Businesses can now apply for a Monzo Business Account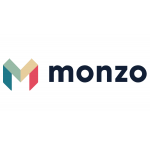 Businesses can now apply for a Monzo Business Account
Monzo has announced today that it is launching free and premium business accounts. From today, businesses can apply for a Monzo Business Account for £5 per month or a Business Lite account with no monthly fee.
Both Monzo accounts are full UK current accounts and it's regulated by all the same rules as high street banks. Furthermore, eligible deposits in Monzo are FSCS protected up to £85,000.
Ian Bradbury, CTO of Financial Service at Fujitsu said:
"Monzo's announcement that its customers can now apply for business bank accounts is another example of how the challenger bank continues to diversify its offering portfolio. Similar to other challenger banks, its business model allows Monzo to quickly implement and trial new offerings and solutions – for example the 12 months beta testing for this account with small businesses – to find what their customers prefer. This is perfect example of them acting quickly to implement new services in an increasingly crowded and competitive marketplace.
"It's clear that challenger banks continue to disrupt the world of traditional banks – so much so that our research found that 61% of leaders in the financial services industry said they have experienced radical change over the past five years. And technological innovation will play a critical role in the continued popularity of the disruptors in the financial services industry. However, as the sector matures, it will be interesting to see how these challenger banks differentiate themselves from one another.
Free Newsletter Sign-up