BPC Banking Technologies brings SmartVista HCE solution to global market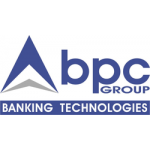 BPC Banking Technologies brings SmartVista HCE solution to global market
BPC Banking Technologies, the leading provider of Open System payment solutions, announces the launch of SmartVista Host Card Emulation (HCE) solution ready to be implemented as an integrated or stand-alone module or as a service. SmartVista HCE solution is compliant to all functional and security standards set by international payment systems.
BPC Banking Technologies' HCE solution includes: server part (HCE cloud), crypto-module and specific interfaces to SmartVista processing system related to authorization and virtual cards issue and replenishment.
HCE enables all financial organizations to offer user-friendly services such as prepaid virtual card issue for non-customers or linking the virtual card to existing account. The account replenishment could be fulfilled via P2P remittance or NFC-compliant ATM. BPC's solution fully supports 3D-Secure and SecureCode.
BPC Banking Technologies also offers an application that could be downloaded via GooglePlay (for Android-based smartphones, v.4.4 and higher), which is activated immediately by touching the POS-terminal, thus every customer could benefit from contactless payments usage. The application provides an instant virtual non-personalised card issue and enables the customer to fulfill payments at any NFC supporting terminals. During registration a customer enters his mobile PIN-code once at a time, to verify all future operations. QR-code could also be used to download the application.
In order to process payments, the system generates one-time session keys for every transaction, as well as provides secure connection of applications. BPC Banking Technologies also offers a set of pre-installed keys that could be used for payments in case if the Internet connection is weak or lost. A soon as the smartphone is connected to Internet these keys are automatically renewed. Additionally, a customer may even verification by fingerprints, if this option is supported by smartphone. Every payment operation is also confirmed by SMS.
"HCE technology opens the way to all mobile payments market players: banks are now free to launch convenient products, retailers get a new payment method, while customers enjoy easy and quick payment tool – always in your smartphone. Our solution enables financial organisations to cut the timeline for new product launch significantly and to skip this time-consuming bureaucracy with third-party providers. As a result the bank gets numerous benefits– existing clients loyalty increase, new customers attraction and instant return on investments to HCE", comments Vasily Grigoriev, Executive vice president, BPC Banking Technologies.
Free Newsletter Sign-up