BNY Mellon partnered with Helaba and the G25 for trade processing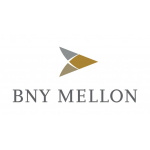 BNY Mellon partnered with Helaba and the G25 for trade processing
NY Mellon, a global leader in investment management and investment services, has signed a trade processing partnership with Helaba (Landesbank Hessen-Thuringen) and the G25, a group which represents the 25 largest Sparkassen in Germany.
Helping Helaba and the Sparkassen attract new trade flows to Germany, BNY Mellon will act as a business entry point for small and medium sized German enterprises seeking to trade with the Asia-Pacific region (APAC). BNY Mellon will promote the partners' brands in APAC via BNY Mellon's correspondent banking network, and in return, Helaba and the Sparkassen will route letters of credit from German importers via BNY Mellon's branch network.
"This agreement strengthens Helaba's position as a trade finance partner," said Klaus-Jorg Mulfinger, designated management board member of Helaba who is also responsible for business conducted with the Sparkassen. "With export flows on the rise, the Sparkassen need to provide adequate trade finance support to their corporate clients. Helaba is committed to helping the Sparkassen meet these client needs by providing an extensive array of trade finance products, buyer credit and forfaiting, and the assumption of bank and country risk."
"The G25 Sparkassen and Helaba are proud of this strong partnership regarding the important trade finance and letter of credit business," said Josef Hastrich, Deputy Chief Executive Officer at Kreissparkasse Koln. "This agreement will offer new opportunities for the German Sparkassen Finanzgruppe to expand globally and will significantly complement the global performance of the Landesbanken. We'd also welcome other Sparkassen who would like to participate in the partnership. The German Sparkassen are the most important partners for the Mittelstand in Germany and we are looking forward to extending this partnership to the international trade finance business."
"This deal helps connect the famed Mittelstand with the fastest growing region in the world," said Ian Stewart, Chief Executive Officer, Treasury Services at BNY Mellon. "We will provide a common solution for Helaba and Germany's Sparkassen which will give them access to our network of correspondent banks in APAC. Helaba and the Sparkassen will be able to leverage our strong brand presence in Asia where we have been based for over half a century. This, in turn, will help German companies drive export growth into new and exciting markets."
The German Sparkassen and Landesbanken are one of the largest banking groups in the world and have over 15,000 branch offices throughout Germany. BNY Mellon already delivers a range of solutions to Germany's Sparkassen and has acted as one of their partner banks since almost 50 years.
Free Newsletter Sign-up