Bloomberg Integrates Access To Exane BNP Paribas' Real-Time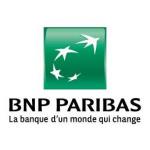 Bloomberg Integrates Access To Exane BNP Paribas' Real-Time
Bloomberg today announced the company has integrated access to Exane BNP Paribas' Order Status Update feedback channel, which provides traders of European equities insight into trading algorithms, via Bloomberg's Execution Management System (EMSX). Through this non-exclusive agreement, each trading algorithm provided by Exane BNP Paribas can deliver distinct real-time alerts, which are based on pre-determined signals and market conditions,directly to the EMSX blotter using the Financial Information eXchange (FIX) protocol.
"Traders want greater transparency on how algorithms behave. Incorporating this data into a real-time feedback loop received from algorithms enables traders to make more informed execution decisions," said Palak Patel, Global Head of Trading Applications & Connectivity, Bloomberg. "This transparency breaks new ground for the broker-neutral execution management system."

"With the right Order Status Update, and the Bloomberg EMSX controls,a trader can adjust the behaviour of the algorithm to reach the desired trading style at any time," said Thomas Bourgeois, Head of Electronic Trading, Exane BNP Paribas. Examples of alert updates include dark venue posting, the quantity of an order scheduled for the close, the estimated start time/end time of the order, and more than 20 other criteria currently available. New and unique information for alerts can be added to the list on a per client or per trader basis.
Free Newsletter Sign-up