Bank of America Merrill Lynch Is No.1 on Institutional Investor's EMEA Research Team Ranking of the Region's Best-Sell Side Analysts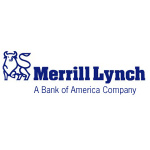 Bank of America Merrill Lynch Is No.1 on Institutional Investor's EMEA Research Team Ranking of the Region's Best-Sell Side Analysts
Bank of America Merrill Lynch once again, seizes first place on the Emerging Europe, Middle East & Africa Research Team, Institutional Investor's exclusive annual ranking of the region's best sell-side analysts, marking a fifth straight win for the firm.
Citi adds one position this year, boosting them from a third-place ranking in 2016 to tie for second with J.P. Morgan this year. Renaissance Capital climbed up the leader board to No. 9 overall from 13th. Morgan Stanley drops 4 spots to 10th place. Nine firms tie for 14th place - five of which are new to the Leader board this year.
Twenty-two firms are represented in this year's results, including six that didn't appear last year: Macquarie, Aton, Avior Research, Exotix, Standard Bank Group Securities, and Unlu & Co.
The 2017 Emerging Europe, Middle East & Africa Research Team reflects the opinions of more than 680 individuals at 358 institutions that collectively manage an estimated $357 billion in emerging EMEA equities and $321 billion in emerging EMEA debt.
A total of 118 team leaders appear on this year's roster, which is limited to the top three squads in each sector, plus runners-up where applicable. The full report names 308 researchers, representing 41 entities, who met minimum-vote and other eligibility criteria.
Free Newsletter Sign-up