Bank of America Merrill Lynch is First in Institutional Investor's 2016 Europe Rankings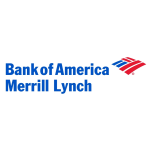 Bank of America Merrill Lynch is First in Institutional Investor's 2016 Europe Rankings
Bank of America Merrill Lynch is tops in Europe. The firm captures first place in Institutional Investor's 2016 All-Europe Research Team, All-Europe Sales Team and roster of Europe's Top Corporate Access Providers.
Complete results of all three surveys can be found at www.institutionalinvestor.com.
Last year the firm ranked No. 4, No. 2 and No. 2, respectively, in these annual rankings.
On the research roster, Deutsche Bank claims second place while J.P. Morgan Cazenove takes third. Last year's winner, UBS, falls to No. 4. The All-Europe Research Team reflects the opinions of 2,139 money managers at 784 institutions overseeing an estimated $6 trillion in European equities.
In sales, Morgan Stanley captures second place while last year's winner, Deutsche Bank, tumbles to third. These results are based on the views of 1,560 financial professionals at 692 buy-side firms that collectively manage $5.4 trillion in European equity assets.
UBS and J.P. Morgan Cazenove are No. 2 and No. 3, respectively, on the latest iteration of Europe's Top Corporate Access Providers. Deutsche Bank, No. 1 last year, drops to fourth place on a ranking that reflects the opinions of 969 investors at nearly 500 institutions that collectively manage an estimated $4.5 trillion in European equities.
Voting in Institutional Investor's newest survey, the All-America Trading Team, is under way. Click here to participate:http://research.institutionalinvestor.com/s3/AATT-New
For more information, contact Esther Weisz at eweisz@iiresearchgroup.com or (212) 224-3307.
Free Newsletter Sign-up