Backbase Opens New APAC headquarters in Singapore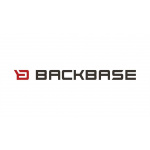 Backbase Opens New APAC headquarters in Singapore
Digital banking software provider, Backbase, has today announced the launch of its new regional headquarters in Singapore. Off the back of strong growth in the past few years, the regional centre in Singapore will strengthen its regional footprint to ensure greater proximity to clients and provide high-quality services and expertise to businesses in Asia Pacific (APAC).
There is a rising demand for fintech solutions in the region underpinned by the rapid adoption of technology, as well as a segment of consumers and small- and medium-sized enterprises (SMEs) underserved by traditional banking solutions.1 These factors, coupled with the economic potential of the region, sets a strong foundation for financial institutions to adopt a digital-first approach in providing customised services.
Backbase has proved that it is an industry expert and trusted partner with state-of-the-art technology through its work with global banks such as Citibank, HSBC, Barclays, Goldman Sachs and more.
The APAC office puts Backbase in the heart of a tightly-knit community of like-minded fintech companies. It will provide Backbase with the access to specialised workers, shared innovation, and proximity to related professional services in the fintech industry.
CEO for Backbase, Jouk Pleiter said, "We're excited to join the fintech ecosystem in APAC, building momentum for the exciting work we're doing. But most importantly, our new APAC office brings us so much closer with our customers in the region. We already have a dozen very strategic customers in the APAC region, and together with them we are rapidly expanding our regional development centers - recruiting and onboarding digital talent to help us execute multiple strategic digital transformation projects in the region."
With the launch of the new APAC headquarters, Backbase has recently announced its next generation Backbase-as-a-Service, a managed cloud platform service that covers Backbase's entire portfolio of banking products. The platform is available worldwide to support banks and neo-banks in keeping pace, helping businesses to innovate with speed whilst reducing their costly operational hurdles.
"Digital disruption is occurring at every level in the banking industry. Banks and neo-banks must now think in new and innovative ways, or risk becoming a mere back-office utility. The launch of the new Backbase-as-a-Service and APAC office reiterates our commitment to work closely with companies to address digital disruption and implement digital transformation that enables them to be relevant at all times, with consistent and fulfilling customer experiences in both the digital and physical spaces", said Jouk Pleiter.
Free Newsletter Sign-up