Backbase named a Leader in Digital Banking Engagement Platforms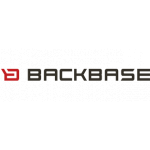 Backbase named a Leader in Digital Banking Engagement Platforms
Backbase, the fast growing fintech software company, announced it has been named a Leader in the Forrester Wave for Digital Banking Engagement Platforms.
In the report, The Forrester Wave™: Digital Banking Engagement Platforms, Q3 2017, Forrester states that delivering a great customer experience (CX) is an appropriate choice of strategy for banks that want to remain competitive. Forrester defines a Digital Banking Engagement Platform as an "advanced cross-channel/omni-channel banking solution that enables an integrated, seamless, and comprehensive customer and employee experience across touchpoints.
Forrester evaluated Backbase among 11 of the most significant offerings across 35 separate criteria. In the report, Backbase was named as a leader for Digital Banking Engagement Platforms and received the highest score in the current offering category. Backbase also received the highest score in the channels and omnichannel criterion. The report provides further details on how each vendor fulfils these criteria and where they stand in relation to each other to help banks select the right solution for their omni-channel banking strategy.
"Backbase excels in rich engagement capabilities and broad omni-channel support," the Forrester report states. "Since the previous Forrester Wave evaluation, Backbase has enhanced its capabilities for retail, corporate, and private banking. Today, it is second to none — and comes with supportive analytics, as well as rich digital sales and marketing capabilities. The solution broadly supports both a variety of channels and omnichannel capabilities, including multimodal omnichannel."
According to the report, the Backbase solution architecture is well layered, leverages microservices, and allows users to create and run business capabilities on top of existing back-end solutions. Reference clients told Forrester that Backbase provided positive feedback about software quality and is one of two vendors whose reference clients expressed no doubt about whether they would choose it again. Additionally, Backbase's roadmap includes many improvements, such as extended native cloud support, AI-driven customer journeys, onboarding and origination, and turnkey compliance with the EU's Revised Directive on Payment Services (PSD2).
Jouk Pleiter, CEO and founder of Backbase says: "To be recognised by Forrester's industry analysts as a leader in Digital Banking Engagement Platforms is a great accomplishment for Backbase. We think it further supports our ongoing commitment of being at the forefront of digital banking innovation. We believe the market is increasingly recognizing the need for a unified omnichannel banking platform that can deliver seamless experiences, from point of contact with a customer all the way through fulfilment and across all channels.
Free Newsletter Sign-up