Avaloq To Implement the Avaloq Banking Suite at Swiss Life Banque Privée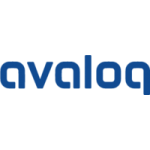 Avaloq To Implement the Avaloq Banking Suite at Swiss Life Banque Privée
The Avaloq group, an international leader in integrated and comprehensive banking solutions, has successfully implemented the Avaloq Banking Suite at Swiss Life Banque Privée.
Swiss Life Banque Privée has chosen the Avaloq Banking Suite for its private banking and securities holding activities, based on its broad functional coverage, adaptability and integration flexibility.
The partnership between Avaloq and Swiss Life Banque Privée was formed in late 2012 and the project started in the second quarter of 2013. "After the planning phase, we drew up the key functional specifications according to our own unique requirements and worked with Avaloq on the configuration for four months", said Jean-Michel Claude, Swiss Life Banque Privée's Chief Information Officer. The implementation, integration and the development of the French localisation took place over the following 12 months. A total of 80 users are now working with this tool. "We are very pleased with the way it allows us to address all the bank's functions vertically, from front to back office. The project was a full success, and we're happy about having mastered this challenge," concludes Jean-Michel Claude.
"The move to the Avaloq Banking Suite is an important step within Swiss Life Banque Privée's development strategy. One of the main reasons this solution was chosen over others is the increased productivity gains it will provide," explained Tanguy Polet, Swiss Life Banque Privée's Managing Director.
Philippe Schintowski, Avaloq's Country Manager in France, commented, "The partnership with Swiss Life Banque Privée marks an important milestone for Avaloq. Thanks to this project, we were able to complete the localisation of our product according to French specifications. Avaloq's investments reflect our commitment to becoming a long-standing key player in this market. Avaloq and Orbium as Premium Implementation Partner have jointly led the project. The excellent cooperation was a key success factor."
Free Newsletter Sign-up