Atom Bank Reveals Digital Mortgages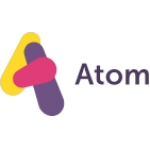 Atom Bank Reveals Digital Mortgages
Atom Bank, the UK's first bank built exclusively for mobile, announces the launch of residential mortgages, available through selected independent mortgage advisers.
Atom obtained its banking licence in June 2015 and launched the new bank in April this year with two market-leading Fixed Saver accounts, along with SME lending via a panel of specialist business intermediaries. It's now adding competitive residential mortgages to its product suite.
From today, Atom Bank will offer a broad range of residential lending via independent mortgage advisers, including self-employed, contractors, lending into retirement, purchase, re-mortgage, shared ownership, first-time-buyers and new-build properties, with buy-to-let mortgages coming soon.
Atom's Director of Retail Mortgages, Maria Harris, said: "Our mortgages are designed to be easy to understand, with fair and transparent fees and no charges where there isn't a true cost. We make sure our customers are updated in real time directly via their App. We are also keen to make the process of buying a house quick and painless, in some cases mortgage offers can be made on the same day."
"We strongly believe that offering mortgages via independent experts will give our customers the best service and the very best advice when choosing a mortgage. Our ultimate aim is to help people get what's right for them, and for them to have the best experience along the way.
Customers can find an intermediary who is able to discuss Atom mortgages via our customer support team. In time, this too will be managed via the App."
Once an Atom mortgage has been recommended by the intermediary, customers will need to download the Atom App, available free via the Apple or Google Play stores. In the App, customers can:
• Log in securely with face and voice biometrics and track their Decision in Principle (DIP) and application progress every step of the way.
• Receive all updates and communication via the App – no danger of documents being lost or account information going astray.
• Accept their mortgage offer via App - electronically with a tap of their phone.
• Keep and store all key documentation - no need for customers or brokers to post anything, it's all automatic.
Unlike a traditional bank, Atom's mortgages are all backed by automated systems, meaning everything is done real time so customers can see their mortgage application with complete transparency through every stage.
Atom Bank's mortgages have been designed to remove the frustrations of the traditional application process. The platform provides instantaneous updates to the intermediary and the customer, and Atom is the only mortgage lender to provide this service instantly and directly to an App.
Atom's CEO Mark Mullen said: "Buying a home can be hugely exciting, but banks are playing with people's dreams when they make the process so difficult. We want to change this – it should be a positive experience. Old legacy processes that are institutionalised at the traditional banks simply don't exist at Atom because we've built this bank from scratch. We can offer mortgages that are great value, and a service that is fast, informative and transparent. This is genuinely a revolution in mortgage lending."
Atom will be launching a full suite of products in the coming months and throughout 2017, including current accounts, debit cards, overdrafts and instant access savings, all of which will be managed via the App.
Free Newsletter Sign-up