Atom Bank Price-Match 5 Year Fixed Rate Mortgages to 2 Year Rates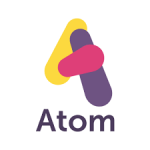 Atom Bank Price-Match 5 Year Fixed Rate Mortgages to 2 Year Rates
Atom bank is offering customers the chance to lock into a 5 year fixed rate mortgage at the same rates as their current 2 year products. This revolutionary move of aligning rates across short and longer term fixed rate mortgages will enable customers to fix one of their most significant monthly outgoings at a lower rate for longer.
Details of the new products are:
Rate decreases across all 5 year LTV (loan to value) bands to match our 2 year rates:
60% LTV with £900 fee: 1.29%
60% LTV without fee: 1.64%
75% LTV with £900 fee:1.34%
75% LTV without fee: 1.74%
80% LTV with £900 fee:1.49%
80% LTV without fee: 1.89%
85% LTV with £900 fee: 1.59%
85% LTV without fee:1.99%
90% LTV with £900 fee:1.99%
90% LTV without fee: 2.44%
For a limited time from Wednesday 12th April, all new mortgage customers will be able to apply for a 5 year mortgage at the 2 year rate, via one of the bank's selected partners who offer independent mortgage advice.
Customers who want to take advantage of this offer can go to www.atombank.co.uk/contact and click on 'Download list of brokers' to request a list of brokers who are able to discuss an Atom bank mortgage.
Director of Retail Mortgages, Maria Harris, said: "This move is entirely unprecedented; it's important for us to make this available to customers now. We are in a position where we can help people improve their financial situation for the long term by reducing the amount they have to pay on their mortgage.
"Moving your mortgage to a better rate can be one of the most significant savings that a customer can make. Since the financial crisis, many people have stayed on their lender's SVR (standard variable rate), but there's a big difference between the average SVR and the rates we're offering, so being able to lock the rate in for 5 years gives certainty around their mortgage payments, while the Brexit negotiations are worked through and we see the impact on inflation, along with any Bank of England base rate increases which may come along.
"We remain fully committed to only providing mortgage products after a customer has received proper independent financial advice, ensuring they get the right mortgage for them – and that is not always just about the rate. Customers should speak to a mortgage intermediary to discuss their mortgage options."
Unlike a traditional bank, Atom bank gives customers the ability to track their mortgage application through every stage of the process, using the Atom bank App. To accept their terms and conditions and to service their mortgage, the customer needs to download the Atom bank App from the Apple or Android Play stores and have an individual email address and mobile phone number.
Atom bank's suite of products now includes:
● Residential Mortgages, available via a panel of intermediaries
● Fixed Saver accounts, available in 1, 2, 3 and 5 Year term options
● Secured Business Lending (SME) via selected intermediaries
Free Newsletter Sign-up