Wells Fargo Adds Axis Bank to ExpressSend Remittance Network in India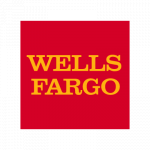 Wells Fargo Adds Axis Bank to ExpressSend Remittance Network in India
Wells Fargo & Company (NYSE: WFC) announced today that it has added more than 2,500 Axis Bank locations to its ExpressSend® remittance payout network in India, bringing the total number of locations in that country to more than 8,300, in addition to nearly 35,000 ATMs. Wells Fargo also announced that beginning April 8, 2017, it will offer a $0 transfer fee for all ExpressSend transactions sent to India, extending pricing that was previously available for transactions larger than $500.
"We know that our ExpressSend customers have a choice of remittance providers, and they choose our service because it is economical, dependable, and convenient for both the customer and their family and friends back home," said Daniel Ayala, executive vice president and head of Wells Fargo's Global Remittance Services. "By adding Axis Bank to our network in India, this expansion will make it even more convenient for beneficiaries in India to receive their money, and give our customers another reason to feel good about sending money back home."
ExpressSend customers can send up to $5,000 per day to a beneficiary in India receiving the funds to their account. Beginning April 8, 2017, all transactions sent to any ExpressSend location in India from an eligible account pay no transfer fee (previously, customers sending up to $500 paid a transaction fee of $5). In addition to Axis Bank, beneficiaries in India may receive remittances at more than 5,700 locations and more than 22,000 ATMs operated by ICICI Bank and HDFC Bank.
"Wells Fargo's integration of Axis Bank into its ExpressSend network provides a valuable opportunity to Indian transnational families," said Manuel Orozco, Senior Director at Inter-American Dialogue. "This initiative will enhance financial asset building opportunities for the more than 2 million households - representing the third largest migrant community in the U.S. – that send funds from the U.S. to India. This expansion will also financially empower millions of women-headed households in India."
According to the World Bank Group, remittance volume from the U.S. to India totaled $11.5 billion in 2015, making India the third largest recipient of U.S. remittances. Additionally, according to a 2016 WealthInsight report, more than 133,000 non-resident Indian (NRI) millionaires live in the United States, representing more than half of all NRI millionaires worldwide.
ExpressSend transactions can be initiated by calling Wells Fargo Global Remittance Services at 1-800-556-0605, going online at wellsfargo.com, or visiting a Wells Fargo banking branch, making Wells Fargo the only U.S. commercial bank to offer all three channels for remitting funds. The first remittance sent under each ExpressSend Service Agreement must be initiated in person at a Wells Fargo branch. Customers with an existing checking or savings account may be able to initiate their first remittance by calling the Wells Fargo Phone Bank℠.
Wells Fargo Bank, N.A. All rights reserved. Member FDIC. In addition to the transfer fee, Wells Fargo makes money if converting U.S. dollars to a foreign currency.
Free Newsletter Sign-up