UK's Largest Ever ATM Processing Agreement Signed Between VocaLink and LINK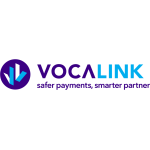 UK's Largest Ever ATM Processing Agreement Signed Between VocaLink and LINK
VocaLink, the international payment systems provider, today announces the signing of a five year deal to provide exclusive processing for the LINK ATM network. The deal is the UK's largest ever ATM processing deal and is expected to deliver over 16 billion transactions.
Under the five year contract with LINK Scheme and its 38 Members, VocaLink will provide ATM switching and settlement services and will support the processing of over 70,000 ATMs connected to LINK in the UK and across Europe. The LINK ATM network allows people to easily access cash and other services, with over 97% of all LINK transactions being free. Over the past 12 months, LINK ATM transactions have risen to over 3.2 billion, the highest levels seen so far in the UK.
The deal follows a number of major contract wins for VocaLink internationally, with the business recently announcing its expansion in Netherlands with YourCash and in the US with The Clearing House, where it will be providing the payments infrastructure for the US faster payments network.
Ian Gausden, Managing Director at VocaLink, added: "Winning the UK's largest ever ATM processing deal demonstrates VocaLink's breadth of retail payments knowledge and capability. The deal further supports our aim to power the world's economies through creating more efficient and effective payments systems and empowering people to transact quickly, easily and securely."
Free Newsletter Sign-up