Raiffeisen Bank Group Enhances Customer Experience with Diebold Nixdorf ATMs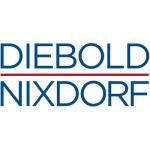 Raiffeisen Bank Group Enhances Customer Experience with Diebold Nixdorf ATMs
Raiffeisen Bank Group, Austria's largest financial institution, is enhancing the consumer experience with 1,200 new Diebold Nixdorf automated teller machines (ATMs) equipped with advanced bill payment and contactless functionalities such as quick response (QR) codes and near field communication (NFC) readers.
With these technical enhancements, the Raiffeisen Group is aligning its self-service delivery channel to the current and future demands of its customers. As soon as the ATMs are installed, consumers will be able to pay their bills quickly and easily using the system's QR code reader by simply scanning the QR code printed on the bill and making changes or confirming the information from the scanned bill using the ATM's touchscreen display.
Customers who already have NFC-capable cards will no longer have to insert them into the card reader, but instead can utilize the ATM's contactless capabilities to maximize convenience and security.
The enhancement of the ATMs through barcode and NFC readers will also enable the bank to deploy many other new applications that allow ATMs to interact with customers' smartphones in the future - such as a cardless cash function in which the smartphone replaces the bank card.
"With our investment in this state-of-the-art technology, we are acquiring future-proof solutions for the self-service channel for the next decade, and can continue to develop our offers in line with the wishes and needs of our customers," said Stefan Sandberger, member of the board at Raiffeisen Bank Group.
Raiffeisen Bank Group plans initial installations early next year, followed by a complete rollout.
"We are excited to help drive connected commerce for the Raiffeisen Banking Group. With these technologies, the Raiffeisen Group will be able to bridge the digital and physical worlds and offer its customers new services," said Alexander Gradl-Noll, General Manager of Diebold Nixdorf in Austria. "This is one of the largest orders in the history of Diebold Nixdorf Austria and its predecessor companies."
Free Newsletter Sign-up