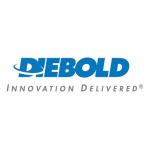 Earth Day & Diebold
As Earth Day is celebrated today around the world, over a billion people in 190 countries are expected to take action and reaffirm their commitment to the environment.
Diebold, a leading supplier of ATM solutions to financial institutions, is committed to the environment and the Diebold 429, the world's greenest ATM, is a good example of how Diebold can support Earth Day objectives and help work towards a more sustainable future.
The Diebold 429 can run on the same power as a 70-watt light bulb, consuming up to 40 percent less energy than other models: with €0.25 worth of electricity Diebold can deliver financial self-services to underbanked and unbanked communities in Africa, Asia and India, where power outages leave citizens without access to critical financial services.
These "green ATMs" are able to alternate between three power sources – internal battery, alternating current (AC) power and solar power – and have already been deployed in these geographies. And, of course, they are compliant with Diebold's eco-friendly complete end-of-life disposal services.
Free Newsletter Sign-up