SEI goes live with Milestone Group's pControl multi-asset solution for OCIOs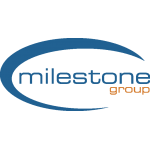 SEI goes live with Milestone Group's pControl multi-asset solution for OCIOs
Asset Management
,
Investment Management
Milestone Group, the global provider of investment technology and processing solutions for institutional investors, today announced that SEI (NASDAQ:SEIC) has selected its pControl multi-asset software platform to support the growth of its Outsourced Chief Investment Officer (OCIO) business.
pControl will initially administer the automated allocation of daily cash flows and rebalancing of complex portfolios for SEI's Institutional Group. This will ensure the scalable implementation and delivery of SEI's most sophisticated solutions. The solution helps OCIOs by leveraging the globally proven pControl multi-asset investment platform and has capabilities spanning front, middle and back office functions.
Kevin Matthews, Vice President and Managing Director, Solutions Team, SEI Institutional Group, said: "As one of the largest OCIOs, SEI is always looking for ways to improve how we deliver services to our clients. We reviewed a number of options, but pControl stood out as the solution that best supports our business and the complex multi-asset structures that we manage. pControl brings flexibility, efficiency and scalability to this operation, allowing SEI to focus on client delivery, and developing sophisticated products and strategies and getting them to market quickly."
John Herlihy, Director of Business Development for Milestone Group in North America added: "The OCIO market in North America is growing rapidly, and organizations are looking to get the technology infrastructure right for now and the future. Our pControl OCIO Solution represents a fresh approach and has been described as the most complete solution available to OCIOs seeking to scale their business. We are excited to be partnering with SEI on this project."
Free Newsletter Sign-up