qbeats Welcomes Morningstar into the Fold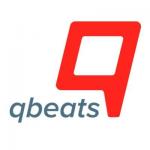 qbeats Welcomes Morningstar into the Fold
Asset Management
,
Fund Management
,
Data Hubs
,
Market and Reference Data
qbeats has announced the addition of articles from Morningstar, Inc., one of the leading providers of independent investment research in North America, Europe, Australia, and Asia to its publishing platform. For the first time, qbeats customers (investors, financial advisors, asset managers, and retirement plan providers and sponsors) will be able to access Morningstar content on a pay-per-view basis, powered by qbeats' 'QMV'*.

Morningstar provides data on nearly 540,000 investment offerings, including stocks, mutual funds, and similar vehicles, along with real-time global market data on approximately 18.5 million equities, indexes, futures, options, commodities, and precious metals, in addition to foreign exchange and Treasury markets.

qbeats will apply its quantitative engine to price and distribute content from Morningstar such as "Stock Strategist," "Fund Spy" and "Market Updates" among more. They offer insights into industries and stock ideas based on Morningstar's unique, fundamentals-based approach to stock investing. The a la carte availability of Morningstar's content represents an opportunity for investors looking for independent investment research.

"Over several decades, Morningstar has come to represent a trusted voice in investment research," said Anna Rodriguez, qbeats' CEO. "qbeats is excited to offer a new, three-way payment system that provides consumers and financial experts with choice in how they transact while enabling Morningstar to reach an even wider universe of investors."
Free Newsletter Sign-up