Laser App Software Integrates UNAPEN, Inc. to Advance Asset Manager Work Flow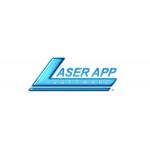 Laser App Software Integrates UNAPEN, Inc. to Advance Asset Manager Work Flow
Asset Management
,
Security
Laser App Software, the premier provider of forms automation and management software for the securities and insurance industries, has announced their newest integration with UNAPEN, Inc., a provider of services, solutions and products for asset managers involved with Private Client, Institutional and Wrap/SMA business.
UNAPEN, Inc. provides CRM and other extensive business solutions to financial firms with a focus on those serving ultra-high net worth individuals. Their ClientLogix™ solution helps different groups within an organization work cohesively, keep on task, avoid errors and provide a higher level of client service. Choosing to integrate with Laser App was motivated by the objective to further advance client work flow by offering the most up to date e-forms library in the industry. Following a short installment period, UNAPEN began offering both Laser App's desktop and cloud software solutions, Laser App Enterprise 11 and Laser App Anywhere, to clients. Delivering both desktop and cloud software solutions opens the door for more customers by eliminating any and all user limitations.
"Integrating with Laser App was a natural next step for us," said David Gemma, CMO and Managing Director at UNAPEN. "We recently celebrated our 25th year in business. We have reached this point by listening to our clients and valuing their feedback. Laser App was a demand from our clients that we could not ignore and it has received a very positive response from all users."
UNAPEN's long history has seen it move through several economic cycles and thrive through each one by being responsive and nimble. The Meriden, Connecticut-based company found that turning to Laser App offered its clients a substantially more efficient work flow system. New demands are constantly arising for asset managers, and the solutions offered by Laser App enable UNAPEN clients to maximize technology utilization.
"Working with UNAPEN gave us the opportunity to work with a leader in the industry," said Robert Powell, Vice President of Sales & Marketing at Laser App Software. "Our mission is to provide solutions that are resourceful to our clients across the financial services industry. Integrating with a new company means reaching new users who will benefit from our products."
Laser App Software is used throughout the financial community as an efficient and simple work method solution. Laser App Enterprise is an installed solution that provides advisors with the ability to process electronic forms quickly. Laser App Anywhere operates with modern browsers on a variety of devices, offering a new level of convenience to the mobile financial advisor. UNAPEN Inc. chose to integrate both Laser App Enterprise and Laser App Anywhere simultaneously, a feat indicative of its impressive stature among solution providers.
Laser App Software creates advisor friendly solutions that combine state‐of‐the‐art forms-filling technology with a massive library of industry related forms. Forms are maintained by Laser App so representatives can focus on their clients, rather than filling out paperwork. Founded in 1995 by financial advisor Ed Beggs, Laser App has pioneered forms-filling in the financial services industry.
Since 1991, UNAPEN, Inc. has provided services, solutions and products tailored for asset managers involved with Private Client, Institutional and Wrap/SMA business. UNAPEN is comprised of seasoned professionals whose expertise in the securities industry uniquely positions them to advise clients on the value of technology. Our goal is to streamline operations and workflow, centralize data, and automate highly complex manual tasks to make your firm more successful and competitive. As a service provider and partner in your success, UNAPEN provides a unique skill set comprised of in-depth business knowledge specific to asset management, combined with unparalleled technological expertise and service delivery capability.
ClientLogix™ is the Premier Enterprise CRM & Mobile solution for Investment Advisors, Wealth Managers and Family Offices - built on the Infor CRM platform. This solution helps people from different business units around the firm to work cohesively, prevent tasks from slipping through the cracks, avoid errors and provide a higher level of client service. Combine that with automated Compliance monitoring of all key data and your firm will evolve from being completely reactionary to actually having some foresight that can help to drive asset growth while avoiding Compliance and Client Relationship issues.
Free Newsletter Sign-up