Hyundai Commercial and Hyundai Capital Fueling Finance Operations with Cassiopae Software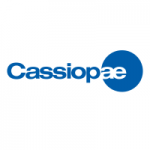 Hyundai Commercial and Hyundai Capital Fueling Finance Operations with Cassiopae Software
Asset Management
,
Investment Management
Cassiopae, the leader in global asset finance software, announces that Hyundai Commercial (HCI) and Hyundai Capital (HCS) are in production with Cassiopae V4.5 leasing and lending software in South Korea.
Hyundai Commercial (HCI) is the commercial finance arm of Hyundai, one of the top five auto manufacturers in the world. The division offers credit finance including industrial financing, corporate financing, and investment financing. The company has been in production with the Cassiopae software since June 2015.
Hyundai Capital (HCS) is the number one provider of consumer financial products in South Korea. As the financial service unit of Hyundai Motor Group, HCS provides auto financing, auto leasing, personal loans, and home mortgages. Hyundai Capital operates in overseas markets including the U.S., Canada, China, Europe, and Russia and Brazil. HCS has been in production with Cassiopae software since the beginning of June 2016 and is now ready to accelerate expansion of its worldwide business using the Cassiopae global finance software platform.
The front-to-back Cassiopae V4.5 implementation for the two businesses involved migrating 19 million contracts and 58 million deals from legacy systems. Every day more than 4,500 Hyundai users interact with the Cassiopae system to manage millions of contracts in service. Cassiopae's web service architecture enables Hyundai's branches to connect via self-serve portals. In the first weeks of production HCS confirmed and funded more than 3,500 deals per day.
Mr. Gun Woo KIM (CIO) of Hyundai Capital, Hyundai Commercial and Hyundai Credit Card has said, "Hyundai Capital has integrated auto lease, auto installment and retail loan into one single system based on the Cassiopae solution. This is the first successful case of applying a packaged solution to core financial business in Korea and Hyundai Capital has a plan to deploy this platform to its global business entities."
Hyundai is leveraging Cassiopae's automated loan and lease processing, workflow, collateral management, and fully automated payment collection via integrated direct debit and financial settlement and clearing systems.
Cassiopae software supports a wide range of financial products and asset classes for the Korean market including housing loans, loan cards, factoring, complex corporate leases, asset-backed securities (ABS), and non-performing loan (NPL) purchasing. The software meets all of the regulatory and compliance requirements of Korea.
"Cassiopae V4.5 is unique in its ability to provide both agility and scalability for demanding, fast-paced environments," said Emmanuel Gillet, Cassiopae CEO. "A project of this magnitude demonstrates how the right technology can truly enable the rapid business innovation needed to compete locally and globally. These go-lives are a major achievement for Cassiopae and Hyundai and demonstrate a deep commitment to the project by both sides."
The HCI and HCS implementations in South Korea are the first major milestones of a multi-year project between Cassiopae and Hyundai that will encompass several business units and countries.
Free Newsletter Sign-up