Fusang Announces Strategic Partnerships to Help Build the Future of Digital Financial Infrastructure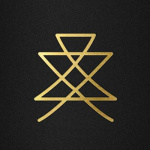 Fusang Announces Strategic Partnerships to Help Build the Future of Digital Financial Infrastructure
Asset Management
,
Financial
Fusang Group is pleased to announce that it is working with two firms from across the digital asset industry as it continues to build the future of financial infrastructure. Both its new partners will contribute to a growing tokenisation ecosystem around Fusang Exchange that enables high-quality assets, companies and projects to raise capital.
The two partnerships will contribute different aspects to the ecosystem:
• Point95 Global will offer market-making services to securities listed on Fusang Exchange as well as other related services.
• Proxicoin, recently launched by PCN Media, will be among the first security tokens to be listed and traded on Fusang Exchange.
Working together with these and other partners, Fusang will support the primary listing and secondary trading of security tokens and offer a comprehensive digital asset ecosystem.
"We're very excited to take this first step and look forward to working with PCN Media and Point95 Global," said Henry Chong, CEO of Fusang. "They share a common vision with Fusang: a belief that the financial system we know today can be transformed into a streamlined, efficient blockchain-based ecosystem that is truly borderless – in a secure, compliant, and convenient way."
Fusang announced the approval of a Securities Exchange License in Labuan, Malaysia earlier this year and is expected to launch its exchange in the second half of 2019. Since then, it has been working to create a strong digital asset exchange platform, supported by a comprehensive tokenisation ecosystem made up of partners from across the industry.
Having recently confirmed commitments in excess of USD 100m in investment, PCN Media is an illustration of the broader market's appetite for new investment opportunities made available by blockchain technology. Long coveted yet restricted to larger investors, the opportunity to participate in the entertainment industry through tokenised offerings for film and television financing is a demonstration of how the industry can change in the years to come. Tokenisation on the blockchain allows the opportunity for greater liquidity, transparency and the ability to fractionise ownership of assets.
Meanwhile, Point95 Global is an integrated digital asset company that specialises in digital asset management, liquidity provision, OTC brokerage and execution services.
"The crypto asset market holds infinite potential, but institutional investors will only have the confidence to partake if they can see how it can be regulated," said Jingyuan Ye, Chairman of Point95 Global. "While digital exchanges around the world have been struggling with navigating the regulatory nature of exchanges, we believe that Fusang has been able to take a different approach by putting compliance and regulation first."
Fusang is currently speaking to issuers, broker-dealers, distribution platforms, solution providers for technology and liquidity, professional parties in legal and accounting, and other interested parties across the region to create a dynamic and comprehensive digital finance ecosystem.
"Our ambition for the industry cannot be realized by any one company alone," continued Chong. "Through the partnerships we've announced today, which we expect to be the first of many, we are building a strong foundation for our vision of what the digital asset world can offer."
Free Newsletter Sign-up