Concurrent Aquari(TM) Storage and Moonwalk Join to Deliver Integrated Data Management Solution for Enterprise Scale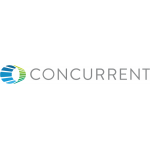 Concurrent Aquari(TM) Storage and Moonwalk Join to Deliver Integrated Data Management Solution for Enterprise Scale
Concurrent, a global leader in storage, protection, transformation and delivery of visual assets, and Moonwalk Universal, a specialist in large-scale data management solutions, today announce availability of an integrated solution that significantly improves storage cost efficiency and drives storage consolidation by automating storage placement of large data volumes.
Concurrent delivers value to creators and distributors of visual media including broadcasters, cable operators and post-production houses with AquariTM Storage, a modern software-defined storage system. Now qualified with Moonwalk Enterprise Data Management software v12, the integrated platform provides seamless management and migration by moving files from expensive proprietary primary storage to a scale-out storage system that supports multiple workloads simultaneously. Moonwalk's unique capabilities can manage, monitor, and track data according to policies based on project, location, user, group, size, name, time, access, and more, enabling simplified archiving, faster retrieval, and stronger governance.
"Large enterprises, particularly those with Windows and NetApp file servers that are getting out of control, struggle to manage a sprawling infrastructure and sprawling file growth," said Michael Harvey, VP Business Development at Moonwalk. "Using our software with Aquari Storage is a cost-effective and efficient solution for easing the demands on primary storage and gaining policy-based management over large data stores."
"By consolidating storage for all media workflows on a massively scalable storage system, visual media innovators can reduce total cost of ownership for media storage, increase flexibility and scalability for growing media content, and improve operational efficiency using modern data protection methods," said Scott Ryan, Senior Vice President, Products at Concurrent. This joint solution delivers impressive results for file control and automation in an enterprise infrastructure where there's a need to contain cost and complexity."
Free Newsletter Sign-up