Asia's First Trading-Atrium Announces Prime of Prime FX Liquidity Pool Market Access Capability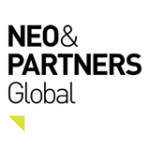 Asia's First Trading-Atrium Announces Prime of Prime FX Liquidity Pool Market Access Capability
Neo & Partners Global (NPG), a Singapore enterprise that specializes in offering smart electronic trading solutions and creator of Asia's first Trading-Atrium, announces the collaboration with Blackwell Global to establish its award winning Prime of Prime FX Liquidity Pool market access capability as part of NPG's unique 360° Business Eco-system.
Hedge funds, family offices, proprietary trading firms, commodity trading advisors and overseas companies are using the Trading-Atrium to set up or strengthen their e-FX trading capabilities not just from Singapore but globally as well. NPG has also partnered hardware technology leaders to offer low latency, or super high speed data networks (in milliseconds) for multi-asset class trading; processing speeds are drastically reduced, even as trading volumes vastly increase over time.
At NPG, through the combination of pioneering and emerging exchanges and liquidity providers, we help build bridge through our vast array of strong relationships in the Asia-Pacific region, as well as insights to venues of Multi-Asset trading opportunities.
Mr. Michael Chai, Chief Executive Officer of Blackwell Global, said, "We fully support Neo & Partners Global and their introduction of an innovative trading approach, and in illustrating that our FX solutions offer world class trading facilities, providing enhanced FX liquidity and highly efficient trading opportunities to institutional clients globally, including Money Managers and Proprietary Trading Firms."
Mr. Eric Neo Say Wei, Chief Executive Officer and Founder of Neo & Partners Global, said, "As part of the Trading-Atrium'scomplete Business Eco-system, we have carefully selected to partner with Blackwell Global. Its unique Prime of Prime solutions provide our clients with an effective Straight-Through Processing model, including Direct Market Access to the deepest liquidity from a combination of more than 10 Tier 1 banks and ECNs. Clients will also benefit from the ability to view inter-bank market depth levels, Institutional-class Liquidity, Competitive Pricing via the Best Bid Offer System, Tight Spreads and Effective Risk Management.
With the Trading-Atrium, Asia will have an exciting FX Liquidity Pool destination of Prime of Prime FX trading opportunities, integrated with sophisticated and innovative offerings. Neo & Partners Global is set up to complement the work of the buy and sell-side exchanges, and to grow with them in a mutually beneficial manner.
Ultimately, our combined efforts should further strengthen Singapore's position as a premier international trading hub."
Free Newsletter Sign-up