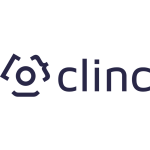 Visa Teams Up with Clinc
Clinc today announced a partnership with Visa to bring Clinc's conversational AI banking experience to financial institutions and banking customers around the globe.
Beginning today, banks, credit unions and financial institutions leveraging Visa APIs can enable Clinc's voice-first digital banking technology for their credit card customers. Clinc offers a complete conversational AI solution with an industry leading 90% containment rate. The multi-language solution enables end users to converse with their bank account in a natural and conversational way with no special keywords, phrases to memorize or templated questions to learn.
Within a bank's mobile app, using voice, digital banking users will be able to:
● Check balances, transactions and spending history
● Dispute transactions
● Turn card on/off
● Report and reissue lost/stolen cards
● Increase credit limit or open a new credit card
● Transfer money
● Pay bills
● Create payment plans
● Activate credit cards
● Check rewards programs
● Get help locating an ATM
"Our goal has always remained the same - to create technology that makes people's lives easier," said Lingjia Tang, Clinc co-founder and interim co-CEO. "Partnering with a leader like Visa is a milestone for Clinc, and this API integration is going to offer small and mid-size banks a similar experience that some of the largest banks in the world are using. This kind of capability and cutting-edge AI wouldn't otherwise be accessible without Visa."
Clinc has enjoyed tremendous success since launching its first product in 2016 and pioneering the conversational AI category. With dozens of partners and deployments on 3 continents, the company has built virtual assistants and conversational AI experiences for some of the most well-respected financial institutions in the world including Barclays, USAA, Isbank and OCBC Bank. Clinc has also brought its AI platform to automakers, quick-service restaurants and healthcare companies. Clinc's AI is currently accessible to over 35 million users.
Free Newsletter Sign-up