Pelican launches AI-powered sanctions self-learning module to dramatically reduce false positive rates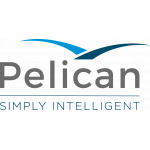 Pelican launches AI-powered sanctions self-learning module to dramatically reduce false positive rates
Artificial Intelligence
,
Infrastructure
Pelican, a global provider of AI-powered payments and financial crime compliance systems for banks and corporates, has launched a breakthrough sanctions self-learning module capable of delivering significant reductions in false positive rates (FPRs). Pelican Sanctions Self-Learning can be deployed as part of the Pelican watchlist filter, or can operate with any existing third-party sanctions screening application.
Pelican Sanctions Self-Learning is part of the comprehensive 'PelicanSecure' suite of compliance solutions, and leverages the company's extensive AI expertise, incorporating Machine Learning and Natural Language Processing technology, to screen accurately against any standard or proprietary watchlist. The extensive tuned knowledge base can immediately deliver significant FPR reductions. Combining the AI disciplines together with deep compliance domain knowledge, Pelican technology can capture, analyse and learn from operator actions to automate the creation of new models – delivering further improved FPR reductions over time of up to 72%.
The ground-breaking Pelican Sanctions Self-Learning solution supports any file format or message type, including unstructured and free format text, and can operate in real-time payment environments. The solution incorporates detailed alert explanations and investigation dashboards, capable of reducing review times by up to 80%.
Parth Desai, founder and CEO of Pelican, commented: "Pelican Sanctions Self-Learning is a giant leap forward in the sanctions screening industry and is a powerful tool enabling financial institutions to reduce the number of alerts, while maintaining complete control and a full audit trail. In today's environment of fluid and complex global financial crime compliance obligations, Pelican Sanctions Self-Learning can drastically cut compliance costs, whilst delivering reputational protection across all payment processes and counterparties. We are already working to extend the self-learning functionality beyond sanctions filtering to AML transaction monitoring and fraud prevention."
Celent profiled Pelican in its Cognitive Corporate Bank report based on Pelican's advanced AI offering, noting that Pelican has been at the forefront of AI applications in sanctions compliance, fraud, and payments processing. Alenka Grealish, author of the report and Senior Analyst at Celent, found that: "Pelican has pushed the envelope in NLP and machine learning to develop its unique 'semantic understanding', resulting in significant improvements in reducing the false positive rates and review times for sanctions screening."
Free Newsletter Sign-up