Kreston Reeves Partners with MindBridge Ai to Deliver Enhanced Insights for Audit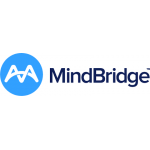 Kreston Reeves Partners with MindBridge Ai to Deliver Enhanced Insights for Audit
Artificial Intelligence
,
Accounting
Kreston Reeves, one of the top twenty-five accountancy firms in the UK, has partnered with MindBridge Ai to improve its audit services through the use of artificial intelligence (AI). Audit is one of the key areas for the firm, which works with SME corporations and charities, and AI-based technology was chosen to evolve its continuing promise to provide valuable insights to its clients.
The application of AI to audit processes is revolutionising how firms work, as Peter Manser, Head of Audit and Assurance, Partner with Kreston Reeves, explains, 'We wanted to take a proactive step towards improving the quality of our engagements, and artificial intelligence and machine learning allow us to provide an enhanced advisory service for our clients and give them additional valuable insights alongside the numbers.'
When it came to choosing a partner, Kreston Reeves explored several options and considered the MindBridge Ai platform to be the most advanced. 'With MindBridge Ai, we have been able to link their technology with our existing methodology and improve our auditing processes quickly,' says Manser. 'With cost an important factor and our desire to invest only in the systems that add value to our clients without impacting our service charges, MindBridge Ai allows us to adhere to these values and add new capabilities to compete with other firms."
MindBridge Ai serves audit and assurance customers worldwide, using the Ai Auditor platform to enhance the completeness of analysis and provide rich, explainable insights with greater efficiency.
Eli Fathi, CEO, MindBridge Ai, states 'We're thrilled to help Kreston Reeves take advantage of AI to advance its auditing work and provide deeper insights for its clients. We look forward to continuing our partnership and building on the work we've completed so far.'
Free Newsletter Sign-up