DPR first to launch API hub for the later life lending market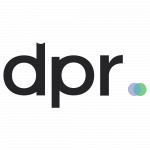 DPR first to launch API hub for the later life lending market
DPR, the provider of savings and lending origination and servicing solutions, has today announced the launch of the DPR Distribution Hub with more2life, a first for the later life lending market. The hub enables third-party intermediary distribution providers such as product sourcing and CRM systems, to integrate seamlessly into the lifetime mortgage lender's application process by securely transferring product and customer data through APIs.
The brand-new hub is a cloud-native appliance that can connect any distribution platform, to any mortgage lender. Both lenders and intermediaries will benefit from faster application submissions and increased adviser efficiency by the hubs ability to produce accurate Key Facts Illustration documents, automatically create cases, and get a Decision In Principle directly within the adviser's system. This can eliminate the re-keying of application data between adviser and lender systems. The hub provides state-of-the-art adviser authentication technology, meaning the lender retains complete control of which advisers have access to customer data.
more2life, an existing DPR Origination and Servicing client, will be using the hub to provide quotations and Key Facts Illustration documents directly into the IRESS product sourcing system.
Dave Harris, CEO of more2life, said: "Speaking to advisers, we know that as an industry, we need to get better at not only using technology but looking at innovative solutions to the challenges that advisers face on a day to day basis. Having partnered with DPR for many years, we are delighted to deliver a first for the later life lending market and launch with the DPR Distribution Hub which allows product sourcing and CRM systems to integrate seamlessly into more2life's application process. While much of this technology will operate behind the scenes, we know this will make a real difference to how advisers can use our systems and the speed at which they are able to submit applications."
Phil Parker, Chief Technology Officer, DPR added: "Working in partnership with innovative lenders like more2life means we can fully understand the adviser challenges and develop a market-leading solution giving lenders access to a range of distributors, without the need to develop standalone integrations, saving them time and cost. With mortgage advisers accounting for approximately 75 per cent of mortgage applications, our clients are focussed on how they can create better adviser experiences whilst streamlining the application process. The hub is just one part of an ambitious landscape of innovations that will move the needle on broker efficiency and enable straight-through-processing for lenders."
Free Newsletter Sign-up