IHS Markit Named Best in Class for Client Onboarding and KYC by Aite Group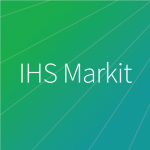 IHS Markit Named Best in Class for Client Onboarding and KYC by Aite Group
IHS Marki, a world leader in critical information, analytics and solutions, today announced that its client onboarding, entity data management and know your customer (KYC) services achieved the highest, "Best in Class" ranking in a new report on client lifecycle management by Aite Group.
Opening and maintaining accounts is complex in financial services because of the amount of information the bank or service provider must collect from the client to satisfy KYC, anti-money laundering, credit, legal and tax requirements. Managing client information and client lifecycle procedures effectively requires flexible technology optimized for third-party connectivity, data validation and regulatory needs.
"Over the last decade, IHS Markit expanded its service offering to support a much broader set of requirements," said Virginie O'Shea, research director at Aite Group. "The vendor's focus on gaining critical mass and buy-in from the end-client community of asset managers has enabled IHS Markit to adapt and grow in the tough-to-break-even KYC data community. Incorporating feedback from these buyside firms has also enabled the vendor to tailor the service to the actual requirements of banks' and brokers' end clients."
Earlier this year, IHS Markit launched Onboarding Accelerator, a service to help asset managers and corporations open accounts in as fast as one day, compared to the 40-day industry average estimated by the firm. Onboarding solutions from IHS Markit offer APIs and no-code customization, so that asset managers can integrate and design workflow according to their preferences.
"This achievement is a result of long-standing partnerships with buyside firms and our commitment to helping them get to market more quickly by modernizing how account documents and data are managed and validated," said Darren Thomas, managing director for KYC and Regulatory Services at IHS Markit. "Solutions like Onboarding Accelerator and our Request for Amendment service offer digital alternatives to cumbersome, manual processes for client onboarding, tax, legal and regulatory compliance."
Free Newsletter Sign-up