BTCSoftware: making clients' lives easier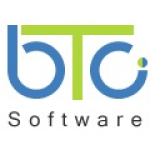 BTCSoftware: making clients' lives easier
For more than 15 years BTCSoftware has been dedicated to one main objective: making life easier for SME practitioners.
This is reflected in BTCSoftware's abiding ethos which is that high quality, practice grade software should never be expensive. The company knows that making life easier for clients revolves around providing great value for money with every solution that it sells.
BTCSoftware products are really great! So much better than the much more expensive product I used to use. My team all find them so user-friendly. Their support is exceptional and it's truly amazing value for money. Paul Tucker, Valued Accountancy Services.
The company also prides itself on the transparency of its pricing structure. BTCSoftware is very clear about the cost of each of its solutions. Virtually all of the company's products allow unlimited tax returns or accounts to be prepared. Unlike some other providers, there are no extra charges to file partnership or trust returns. BTCSoftware has committed to guaranteeing that price increases over the next two years will not be greater than 5% per annum.
The company also understands the realities of life as an SME practitioner. It is one of few companies to offer a low-cost, monthly payment option to accountants and doesn't hide contract renewal details in fine print. Many accountants opt for BTCSoftware as it doesn't demand months of notice prior to the ending of a contract and gives practices greater flexibility
I have used this software for over five years, after moving from another tax software. This software is brilliant and excellent value for money. And of course the lovely team are always there for me when help is needed. Thanks guys. Jenny Clarke, Childminder Accountancy Services.
The company also understands the importance of service and that accountants need total confidence that they will be able to meet the deadlines imposed by Companies House and HMRC. A key part of BTCSoftware's commitment to its clientss is that they're entitled to unlimited support at no extra cost – both through a 30-day trial period and for the entire period of their contract.
BTCSoftware also goes the extra mile when it comes to providing highly responsive support services. If BTCSoftware's service team is needed to talk clients through the key features and functions of its products, it will do so. The team responds to client emails right up to midnight on the night of submission.
BTCSoftware finds that talking to clients makes its own life easier, too. The company is keen to always be proactive and accessible. It regularly canvasses the views of its clients, to further improve the features of its software and understand which changes will make the greatest difference.
I wanted the cost benefit that BTCSoftware would bring, but was nervous about losing functionality. I have been pleasantly surprised this tax return season. My only problem has been that the software is smarter than I am. So I keep discovering new opportunities to exploit the power of it. I particularly love the way that the full suite of HMRC documentation can be easily accessed as you go through the more obscure parts of the self-assessment tax return. Alan Sealey, Tax4 Limited.
Of course, there are aspects of BTCSoftware's products that clients can take for granted – like security. Just as BTCSoftware continually updates its software to include clients' suggestions, the company also works and invests, to ensure that the security and integrity of its products is cutting edge.
Finally, it is very important to BTCSoftware that its products have scalability. It wants clients to know that its solutions – and technical support – will work as accountancy businesses evolve and increase in size. When BTCSoftware says that it wants to make its clients' lives easier, the company means it – now and for the long-term.
Having used BTCSoftware for the last few years, I really can't be thankful enough for the help and support of this company. With them, we have been able to expand our business 100% year-on-year. Very simple and straightforward to use, the software has saved us thousands of hours. The team is great: the questions we have had for them have been dealt with efficiently. We have close to 1,000 clients and the secret to our success has been this software. Simply brilliant! Sohail Nawaz, Tax Lounge.
BTCSoftware offers a full suite of software for accountants including stand alone Practice Management Software, Self Assessment Software, Accounts Production Software & Corporation Tax Software.
Free Newsletter Sign-up