Achieving Digital Transformation in Banking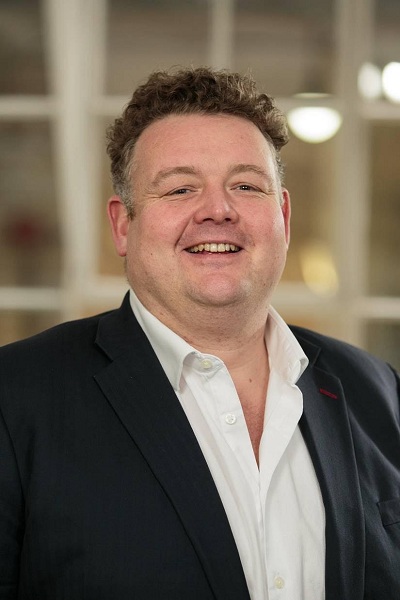 A Q&A with Richard Price, Sales Director FSI, UK & Ireland, TIBCO Software
Financial IT: What are the main barriers to banks achieving digital transformation?
Richard Price: Legacy core platforms continue to be the primary barrier, as they are simply not suited to meeting the challenges that banks face in the digital economy. In addition, the traditionally cautious - in technology terms - financial services industry is being forced to address a rapidly moving competitive landscape. The banking industry, in particular, is being flooded by a new generation of competitors not only offering all-digital services, but also using strong analytics to understand and serve their customers better.
In this fiercely competitive sector, banks cannot afford to lose out to disruptors by being held back by dated systems and the traditional ways of doing things. Poor analytical capabilities will leave the laggards wanting, as banks need to be reactive and proactive to meet and exceed customer expectations in terms of new products/services, as well as agile enough to respond to market drivers.
A further consideration, and something that the financial services industry will always have to contend with, is regulation and compliance which can be a real barrier to digital transformation due to cross-border differences in legislative requirements. Now is the time to encourage collaboration and to work with the various regulators to modernise the framework to betterenable the move to more digital interaction.
Financial IT: Is there a need to re-imagine the business models for banking?
Richard: Undoubtedly yes. Transformation is about fundamental change – not something this industry is known for - requiring banks to change their business models and operational practices as well as their technology to reflect the needs of a customer market increasingly shaped by the digital world.
Digitalisation is undoubtedly compelling the industry to revisit its business models to engage with and retain customers. And that can only be done by focussing those models on what the customer sees in terms of factors such as speed of delivery, multi-channel presence, responsiveness and accuracy, while also delivering value-add services, simplifying access and allowing for greater self-service and personalisation plus, of course, addressing ever present security concerns.
This notion is hardly ground breaking, we have been discussing and pursuing an improved customer experience for years. However, as customer expectations shift, development of the 'edge' - essentially the customer touchpoints - is imperative in order to gain digital advantage. While it is important to ensurethat your infrastructure, analytics etc. are up to the job, for customers it's really all about the interface – the banking apps that deliver better and faster capabilities and services.To focus on the customer is to give power to the users at that edge and it's this that distinguishes a particular financial service and makes it stand out.
Financial IT: How can banks move from digital enablement to digital transformation?
Richard: Instead of re-imaging business models, many banks are simply embracing digital technologies to undertake their current activities. The products and services have not been changed, just delivered via different channels such as mobile, tablet or social media with the net effect of only delivering them slightly better.
Banks must now develop a much deeper understanding of their customers and build a value proposition that addresses the needs of their target audience. They should not consider digital channels to be a cost centre, but look at every interaction or initiative as an opportunity to drive value in the form of a better customer experience, revenue growth or both. They must realise that the future is real-time, relevant, personalised, and interactive.
The shift from enablement to transformation will also require a move away from siloed digital platforms, processes and initiatives to connected platforms. It will be driven by moving from limited analytics to augmented intelligence, with agile and iterative processes, which will move institutions from being reactive to proactive and predictive. All of which will see establishments move from chasing the market with products and services, to being market leaders.
In terms of the tools required to deliver upon this, we are seeing some interesting trends. Financial services APIs are the fastest growing web API category by industry vertical, while mobile app investment tripled between 2012 and 2014, with 77% of banks now having a mobile app and the restplanning to extend that capability this year. Electronic paymentsare alsodrivingsignificant digital disruption, as is the rise of separate innovation "garages" or departments.
A genuine shift to digital transformation is when banks embrace all of the above in order to launch a digital brand, digitise processes, modernise the digital experience or launch new digital capabilities.
Financial IT: What are the benefits for those who achieve true digital transformation?
Richard: The benefits are as vast and great as the negative effects of not achieving digital transformation. In blindingly simple terms, delivering what your customer demands and how they demand it will, ultimately,improve customer loyalty and increase further revenues through cross-selling opportunities and the additional revenue channels that will be opened up. The effect on reputation will also be marked as a bank is seen to move from being a traditional bricks and mortar establishment, to a product and services leader, delivering superior standards of service when compared to its competitors.
Beyond this, richness of data coupled with sufficient tools to understand and provide insight further opens up new capabilities. In particular,by using preventative and predictive analyticsto understand the customerbetter and reduce customer churnwhile also enabling operational risk modelling to support new channels and processes.
While these benefits can help to provide strategic advantage, one must not forget the cornerstone of the financial services industry – compliance and regulation. When done properly, with digital transformation comes a clearer path to compliant businessesand services, with capital adequacy ensured and improved associated process capture for fraud detection.
There are plenty of opportunities for change in terms of the digital experience, however, there isn't much time. Traditional banks already have ground to make up on newcomers making headway with aspects such as better use of customer data or digital wallets. They cannot afford to slip further behind by not having effective strategies in areas such as these.
The truest manifestation of digital excellence actually comes full circle when banks are able to unite their physical bricks and mortar premises with a rich digital experience that drives customers back to physical sites when appropriate for the customer to do so. In short, when fully implemented, a digital experience not only reduces churn and attracts new customers, but it can make the physical assets operate more effectively as an existing channel and - as customer numbers increase - optimizes their efficiency for competitive advantage.
Bottom line? Digital transformation is no longer an option, it's a necessity.
Richard is an experienced sales leader, with extensive IT Sales, Marketing and Partner enablement experience in EMEA. Having joined TIBCO in late 2016 to bring to the team his industry knowledge in the FSI vertical and leadership, Richard will assist the team to help clients and new customers (and their partners) deliver business advantage with the challenges they face across the financial services and insurance sectors.
Prior to joining TIBCO, Richard held a number of senior sales positions at Open Text over a period of eighteen years, and has a proven track record running sales and partner collaboration across a number of financial services sectors including Retail, Corporate and Investment Banking, as well as General, Life and Specialist Insurance.