TickSmith Brings Big Data to Financial Giants
TickSmith Brings Big Data to Financial Giants
03.04.2018 08:35 am
Phil Siarri speaks to Francis Wenzel, CEO of Montreal-based TickSmith Corp. TickSmith is the maker of TickVault, a Hadoop-based platform delivering Big Data applications for the brokerage ecosystem.
Hi Francis, nice to connect with you. Can you tell us about your background and professional journey?
I am a seasoned financial data and technology executive and entrepreneur with 32 years of experience in the field. I started my fintech career in 1985, when I founded, Les Logiciels Kaiser, a software company that provided charting and portfolio management software. In 1994 I joined Exchange Market Systems and managed its e-brokerage solutions until its acquisition by SunGard in 1999. At SunGard I spent 12 years managing its suite of financial data products and services sold worldwide.
What led to you to found TickSmith? What kind of opportunities did you see for Big Data within financial services? How has TickVault evolved over the years?
TickSmith started back in 2011, when myself and the three other founders: Marc-Andre, David, and Tony saw an opportunity to work with a set of historical data at a scale, which was not being actively explored at the time. But how can institutions take 370 Terabytes of market data in various formats, make it usable, and easily distribute it to users that include hedge funds and trading applications?
Coming from the industry, we knew that this problem was not a unique use case and that every financial institution that produces or consumes data eventually has to face that very issue. No traditional technology could scale terabytes of financial data so we looked to the latest advancements in big data technology to finally build a full stack on top of Hadoop. TickVault was born and first put in service in late 2013.
Within the first year of launching the platform we started growing and with some very reputable clients in the bag, we were able to steadily expand the platform to incorporate add-ons and address industry problems as they emerged. The first client to subscribe to TickVault was the National Bank of Canada. Soon after, CME Group, the second largest exchange group in the world, signed up for TickVault and it is now the foundation of their DataMine historical data service.
These days, everyone is talking about big data and understands the possibilities. In a sense, we were head and shoulders above other emerging technologies. Many big data solution providers offer their platform as a service whereas we only sell the platform. The advantage of just selling the platform is that it can be integrated into the institutions' own infrastructures, on-premise or in their preferred cloud provider. With our innovative technology solving problems at financial institutions, we gained the attention of many interesting VCs and received an investment from Illuminate Financial in 2017 to grow our marketing and sales capabilities. We have already started to expand our global presence with new hires in New York City and London and plan to increase those resources. Mark Beeston and Mark Rodrigues, two accomplished industry veterans, also joined our board and help with overall strategy, customer service, and global expansion.
We have many new features in our roadmap and our platform is tackling a number of interesting data challenges including data distribution, TCA, FRTB and more advanced analytics. To name but one example, our next module will expand the "self serve" data accessibility approach by giving more control to power users, internal development teams, and data scientists to map fields, ingest, and normalize new sources of proprietary data.
What would you say are key Big Data trends in the financial industry right now?
There are definitely growing changes with Big Data in the financial industry right now. One of those key changes is that centralizing data is becoming a lot simpler, however, managing data is still a challenge that is mostly being addressed in-house (onsite or on the cloud). Our platform is tailored to manage huge amounts of data and our modules such as our entitlement and monitor ones ensure that institutions are still very much in control of who has access to what within their organization or with their clients.
Many others are migrating to multi-cloud storage. We are cloud agnostic, which means we can easily adapt to any cloud provider if data needs to be backed up on multiple providers. Our platform can also be deployed in house, on a Hadoop cluster, for those who are apprehensive about cloud security.
In the next few years, there is going to continue to be a huge wave and influx of more "data" on the way – no surprises there! Many sources need help normalizing and :engineering" the data so that artificial intelligence and machine leanings demands can be met. The main problem will remain the same: in order to do predictive analysis on data or to investigate fraudulent activities via data science applications, data quality and easy-to-access data is essential.
Given that you tend to interact with sophisticated stakeholders, do you still feel the need to "educate" on what your product offering is about?
Definitely! As "Big Data" and "Artificial Intelligence" or even "fintech" have become such buzzwords, it's hard for people to differentiate what it all means anymore. If a company tells any VC that they provide "AI" or "machine learning" capabilities, the promised possibilities are mind boggling, but at this point it is all in its early infancy.
In all seriousness, I think what confuses stakeholders about TickSmith, specifically, is that we are not data providers. We do not offer a service, we simply offer our platform, TickVault, as a licensed software that can be installed in any infrastructure. Prospects may be weary of purchasing the whole platform at they may have already built a similar feature or functionality. However, as our platform is modular, this no longer is an issue. Clients have the luxury of picking and choosing what they need to either enhance or replace what they currently have.
What's next for TickSmith in 2018 and beyond? Do you plan to explore other industry verticals?
We do not want to currently explore any other industry. Our main focus is capital markets, as we believe there are already a wide variety of use cases and users within this field. All four of our founders have more than 30 years of experience in fintech therefore we feel this adds to our credibility within the industry.
For us, this year will be all about scaling our business. Our platform, as is, can already be up and running in companies' infrastructures within weeks but our self-ingestion project will transform that into minutes! The self-ingestion project that I mentioned earlier will provide all the tools and functionalities that clients need to access data ingestion, data wrangling, data profiling, data validation, data cleansing/standardization, and data discovery without having to code at all! This will not only help clients achieve a faster time-to-market but will also give them full control of customization.
More Interviews
An Interview with Vincent Dumontoy Global Head of Client Solutions & Services at Horizon Software Financial IT: Could you please tell us more about Horizon Software? Vincent Dumontoy: Horizon Software was created 20 years ago and launched an electronic trading platform specialized in derivatives and market making. Born in 1998... Read more »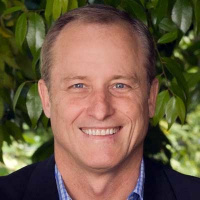 Chief Operating Officer at Token
Financial IT speaks to Todd Clyde, Chief Operating Officer, Token. Token Chief Operating Officer (COO) Todd Clyde is responsible for many different aspects of the company, including sales, client services, support, and finance. Todd spent 33 years in the enterprise and financial software industry, including twelve years at Accenture and 21 years... Read more »
Free Newsletter Sign-up