Sysnet: Fastest-Growing Providers of Cybersecurity and Compliance Solutions
Sysnet: Fastest-Growing Providers of Cybersecurity and Compliance Solutions
19.08.2019 12:14 pm
Financial IT interviewed Gabriel Moynagh, CEO at Sysnet Global Solutions.
Sysnet is one of the fastest-growing providers of cybersecurity and compliance solutions in the world.
Headquartered in Dublin, it provides solutions that enable international banks and payment service providers to support their business customers in being PCI compliant and safe from cybersecurity threats.
Sysnet is celebrating its 30th anniversary this year. Initially, the company was focused on providing IT services, which it does for organisations like ABSA Bank, Nationwide Building Society and Wal-Mart. More recently, through the launch of its compliance management software, Sysnet has added global payment and banking organisations to its impressive client roster, including: First Data, Worldpay, Lloyds Bank Cardnet, Barclaycard and Elavon.
Gabriel Moynagh is Sysnet's CEO. He joined the company in 2004, initially acting as a Sales and Account Manager. He was appointed General Manager in December 2009 and later became CEO in January 2012.
Financial IT: Can you please tell us more about your background and Sysnet?
Gabriel Moynagh: Sysnet was founded by my father in 1989. I joined the business in 2004 straight from university when it was going through significant changes. I had no experience in IT, graduating with an honours degree in Zoology, but I can say that I was very excited and determined to join and grow the family business. At that time, we were a qualified service provider of PCI DSS certification services in Europe which we provided to a small number of companies. Initially, we provided consultancy to merchants, retailers and banks with cybersecurity protocols supporting them in achieving PCI compliance.
In 2005, when PCI DSS compliance requirements were issued requiring all businesses who processed card payments to be compliant with PCI DSS, we began to focus on helping acquiring banks get their customers, who processed credit card data PCI compliant. And so, we launched our PCI Portal software product called Sysnet.air. It was then that we saw the business begin to expand and evolve to what it is today.
Our product Sysnet.air, allowed the acquiring banks to manage the compliance requirements for all their merchants. We supported our customers to manage logistics, achieve PCI compliance for small businesses and help solve their technical issues. It was then that we saw a lot of interest around what we do and saw the company grow rapidly. Fast forward to today, we are now working with acquiring banks and payment providers globally.
Sysnet builds and maintains mutually beneficial relationships between small-and-medium sized enterprises and financial institutions through the provision of innovative technological solutions. We help companies of all sizes to protect sensitive information from fraudsters. Sysnet has 500 staff based in: Dublin, Ireland; Atlanta, USA; Cape Town, South Africa; London, UK; Poznan, Poland; and Hyderabad, India.
Why do you think Sysnet is unique compared to other companies in the cybersecurity industry?
Gabriel Moynagh: We white labelled our PCI platform from the start and were the only company to do so at the time, which gave us a competitive edge. So, unlike our competitors, which required customers to log into a third-party portal with an unfamiliar brand, with our solution, merchants felt like they were dealing with a brand they knew and trusted. Our approach of white labelling made a big difference in the merchant acquirer relationship.
From our point of view, we have seen the market evolve due to the growing number of acquirers wanting to take a managed service approach. The whole experience of a managed service has been well received by the banking industry as a safe and efficient method of supporting merchants.
Currently, what sets us apart is that we offer a combined offering that includes PCI compliance, a cybersecurity toolkit and managed services. Our integration time is quick and easy when it comes to small businesses and we support them to manage the installation. We aimed to create a service whereby installation was fast and efficient, which is another one of our unique selling points.
What we can we expect from Sysnet in the future? Are there any products that the company wants to launch soon?
Gabriel Moynagh: The next step for us is the launch of Sysnet Connect, the first version of which will be released in August. Sysnet Connect is a mobile application which will allow us to communicate with the merchants directly, supporting them with PCI and security protocols. A significant percentage of merchants run their business exclusively from mobile devices, so I'm really excited to see it take off.
According to your experience as CEO, what are the main predictions for the next 5 years in the cybersecurity industry?
Gabriel Moynagh: We have started to see acquirers move away from a non-compliance fee income generation model to using managed services, and I expect to see this evolution accelerate.
The reason for this is because the majority of smaller merchants do not currently comply with PCI DSS requirements. They would rather pay the penalties than invest in the necessary security tools and services, as they are often too complicated or expensive for self-managed merchants to justify purchasing. So merchants continue to pay the fees which is not good for their business and also potentially damaging to an acquirer's reputation and credibility.
With technological developments and new regulations, the industry will need to become more flexible and up to date in helping businesses maintain the highest levels of information security. I believe in the near future, we will see innovation better accepted by businesses as a natural way of addressing regulation challenges.
More Interviews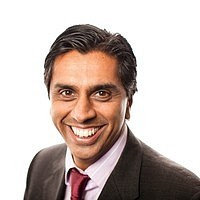 Strategic Partnerships and Alliances Manager at Sidetrade
Financial IT interview with Sunil Pandit, Strategic Partnerships and Alliances Manager of Sidetrade Financial IT: Can you please tell more about Sidetrade and the career path that brought you to join the company? Sunil Pandit (SP): I've been in enterprise sales for about 20 years now and originally joined Sidetrade from a competitor in... Read more »
Financial IT: Can you tell us more about ITSCREDIT and your background? Filipe Catalão (FC): Applying for credit from a bank is traditionally a complex, paper-based process involving countless trips to and from a bank branch to obtain information and deliver and sign dozens of documents. This process brings unnecessary stress and strain at a very... Read more »
Free Newsletter Sign-up