Kushki Aims to Simplify Payments in LATAM
Kushki Aims to Simplify Payments in LATAM
20.06.2019 02:51 pm
Kushki is a Quito, Ecuador-based payment platform that standardizes local payment features and conversion rates across borders in Latin America. Phil Siarri sat down with co-founders Aron Schwarzkopf and Sebastian Castro to discuss this promising venture.
Phil Siarri: Hi Aron and Sebastian. Nice to connect with you both. Can you tell me a little about your respective professional journeys?
We are both originally from Ecuador and we met in Cambridge, Massachusetts during our last semester of college. We started our first fintech company together right after college and at a time when fintech wasn't even a word. The company was called Leaf, and it was a mobile POS system for the US market. We ended up selling the company to Heartland Payments in 2014 and shortly after the acquisition, decided to start another company. I guess you could say we are kind of stuck to one another at this point.
PS: What led you to co-found Kushki? What pain points are you addressing with this new offering?
We decided to start Kushki because we realized that in most places in Latin America, there simply wasn't a real way to process transactions online. We ended up discovering that beyond providing that valuable service to businesses, we could also play an integral role in streamlining and unifying all of the underlying payments pipelines for Latin America. Therefore, we went out and built this technology into our platform. Today, Kushki is a payments platform used by many of Latin America's top companies - including Rappi, Cabify, and Telefonica - to run and scale their businesses. With offices in Ecuador, Colombia, and Chile, Peru, and Mexico, we provide a single payments API that functions across the Latin American region.
PS: Lately, we have seen a number of payment startups emerging in LATAM. What key aspects they should consider in order to rival incumbents?
Especially in the fintech sector, it's easy to fall into the assumption that just because you've built a better mouse trap, everyone is going to want to use it. In reality, I'd advise fellow entrepreneurs to ask themselves the following questions as they create new products for the Latin American market:
A) Does your solution radically improve an existing pain point, or does it merely make a nuisance a little bit better?
B) Is your solution cheaper than the legacy option, and if it isn't, is it because the aforementioned in (A) is radically better?
C) Preferably, do you have both a bit of A and B in your value proposition?
PS: What's next for the platform in the next 6-12 months?
Over the next 6-12 months, Kushki will be launching into new markets, including Mexico. With that, we'll be able to offer merchants both payments and merchant productivity products in a single API that covers the vast majority of Latin America. You can follow us for updates on LinkedIn or Twitter.
More Interviews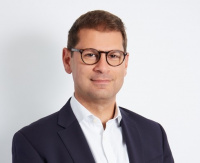 Financial IT chats with Gilbert Verdian, CEO and Founder of blockchain technology company Quant Network. Tasked with connecting the world's networks to blockchain, Gilbert is building the Internet of Trust by converging blockchain, AI and cybersecurity. Having a keen interest in disruptive technology, Gilbert is the author behind the Blockchain ISO... Read more »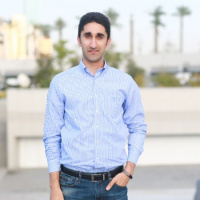 An Interview with Shaheen Al Khudhari, Founder & CEO at Ajar Online. Financial IT: What is Ajar? Shaheen Al Khudhari: Ajar is a property management platform that's redefining the landlord and tenant experience. Ajar helps landlords, property managers, and real estate owners collect rent online securely, manage properties... Read more »
Free Newsletter Sign-up