Enboarder is an Experience-Driven Onboarding Platform
Enboarder is an Experience-Driven Onboarding Platform
25.06.2019 11:08 am
Could you please tell us more about Enboarder?
Founded in 2015, Enboarder is an Experience-Driven Onboarding platform that transforms employee onboarding into an ongoing, rich, and consistent experience, at scale. Enboarder provides all the tools necessary for organisations to maximise employee engagement for today's digital generation. Enboarder makes new hires feel welcome and prepared from the moment they sign their offer letter and empowers HR teams and managers to create, deliver and measure the impact of beautiful communications, helping to lay the foundation for a great culture and long-term employment.
How does Enboarder address the emerging trends in the industry today?
Increased focus on employee experience and manager engagement
An extensive and growing body of research links employee experience to productivity, customer satisfaction, engagement, retention and more. There is also growing recognition of the role that engaged managers play in employee experience.
Enboarder is engineered from the ground up to improve employee experience by making it easy to create those key moments of human connection. Our approach allows HR leaders to quickly and painlessly build highly engaging employee journeys that provide consistent and just-in-time communications over an extended period of time.
Enboarder is also the only Experience-Driven Onboarding platform that has a focus on improving manager outcomes. Rather than overwhelming busy managers with long checklists, Enboarder's technology helps keep managers informed and engaged throughout the onboarding journey for their new hires, with intelligent nudges and fast bite-sized tasks.
From annual engagement surveys, to pulse checks, to real time actions.
Organisations are moving from the annual or half-yearly engagement surveys to gather company-wide data to slice and dice, to pulse surveys, helping businesses keep their finger on the pulse. However, pulse surveys only provide the data, and even a week late can be the difference between keeping or losing a valuable staff member. Enboarders powerful logic means HR can drive action in real time when something goes off track. For example, if the data shows a new hire is showing signs of disengagement, the technology can alert managers to intervene in a timely manner, with suggestions of how best to approach this.
What value does Enboarder bring to customers? Could you explain to us how it works in practice?
Enboarder allows HR to build the perfect onboarding experience that automatically nudges everyone involved at the right time. Customers see value in various ways including:
Reduced staff attrition in the first year

Increased customer satisfaction

Increased productivity

Increased employee engagement
We deliberately avoided building an onboarding app. We chose not to rely on logins, downloads and app notifications and risk losing manager and new hire engagement. The cost would be too high. Instead, we chose to cut through the noise. We built a mobile-first solution that allows users to select their preferred communication method (SMS, email, slack, Whatsapp and more) and easy to build web pages to help businesses build personalised journeys that guide new hires and managers through an engaging onboarding journey.
Essentially, Enboarder allows HR to build their perfect new hire journeys which are triggered as soon as a new hire signs their contract. New hires are segmented by role type, geography, behaviour and more where new hires are simultaneously taken through their personalised journey - whilst their hiring managers are reminded to engage and check and nudged based on employee feedback and engagement.
What are the future milestones that the company wants to achieve?
Having recently raised our Series A, we have high growth goals for Europe, America and APAC. We are the first Experience-Driven Onboarding platform and are heavily focused on remaining the leader in this category with product innovation centered around driving employee experience and engagement.
We have recently launched our manager and employee dashboards. Our unique approach in choosing not to build an app has brought some challenges. Being a journey-driven tool, employees have sometimes wished to return to one consolidated place to recap things they may have forgotten, see a summary of their journey so far and what's coming up. With this insight, we've built a solution unlike anything else, that skips all the downsides of apps and portals, but still has the benefits of being a central repository of information.
We've also recently built our Video On The Go add-on which was designed to drive the emotional connection for the key moments that matter. It allows new hires, managers and anyone in the business to record and submit videos on the go. As part of your Enboarder onboarding workflow, HR can now automatically nudge any stakeholder to create and share a video. Whether that's a personalised welcome from the CEO for a senior new hire, or getting your new hire to introduce themselves to the team.
The other core area of focus for us is new hire learning. The traditional learning experience for new hires is ripe for disruption. In the same way, we've changed onboarding by looking through the people experience lens, we're in rethinking the new hire learning in the same way. Enboarder Learn is helping to get new employees job ready and is totally integrated into the onboarding journey.
ᐧ
More Interviews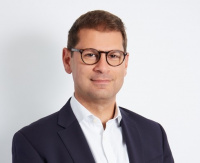 Financial IT chats with Gilbert Verdian, CEO and Founder of blockchain technology company Quant Network. Tasked with connecting the world's networks to blockchain, Gilbert is building the Internet of Trust by converging blockchain, AI and cybersecurity. Having a keen interest in disruptive technology, Gilbert is the author behind the Blockchain ISO... Read more »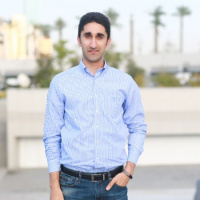 An Interview with Shaheen Al Khudhari, Founder & CEO at Ajar Online. Financial IT: What is Ajar? Shaheen Al Khudhari: Ajar is a property management platform that's redefining the landlord and tenant experience. Ajar helps landlords, property managers, and real estate owners collect rent online securely, manage properties... Read more »
Free Newsletter Sign-up