CryptoCompare - cryptocurrency market data provider

CryptoCompare - cryptocurrency market data provider
29.05.2019 01:59 pm
Can you tell us more about your background and the journey made by CryptoCompare?
I was an equity research analyst covering quants and solar at bulge bracket banks and independent boutique firms. Following the trials and tribulations of the '08 recession and financial crisis, I ended up working in Africa and running some non-financial based products that kick-started a more entrepreneurial spirit. I was very dismissive of bitcoin back in 2012 but after China's moves in 2013, and some pondering on the nature of money and value transfer, I realized that there was more to it and that something new was occurring - a once in a lifetime technological breakthrough and disruption of the status quo. At that point, there was no transparent and holistic provider of products and data for the cryptocurrency industry so I decided to pull the right team of people together which is when I brought on Vlad as CTO and Co-Founder since he had a background in building data visualization websites.
There are countless historical analogies for what we are seeing now from railway mania to the South Sea bubble to the internet bubble – it's never just a bubble though and there is clearly a new structure forming where older institutions are being replaced by fresher, less ossified, nimbler outfits unrestrained by internal bureaucracy and utilizing the next generation of technology and benefiting from its efficiencies. There are a number of viewpoints that help understand this shift such as the economists Hayek and Von Mises, on the one hand, looking at the denationalization of money - with technologists and cypherpunks looking at the protection of the rights of the sovereign individual - we can go on but ultimately when you reduce this down, you have one key conclusion - anybody can transfer anything to anyone, anywhere, at any point.
Gradually we built the team always hiring people with passion and the will to drive the company forward. We now have 50 employees with 30 in London and Portugal and numerous independent contractors around the world. Broadly split we have the data team - who collect data from multiple sources and redistribute it via our API with its 14 million monthly unique users; the data products team who provide data products to institutions such as Van Eck, and Crescent Crypto and the media division as well as research, conferences and lobbying at the national and international level with CryptoUK and GDF.
What is the key feature of your offering compared to other cryptocurrency platforms?
Our key differentiator is the quality and depth of our data and indices in addition to our holistic approach to what we do - from data ingestion, creation of data products and research. The fact we have trade, social, order book and blockchain data as well as live data, and tick data. Most importantly, our team has strong relationships with all the exchanges we gather data from. It's not just a question of collecting and formatting data; it's about the value-add services, the due diligence, expertise, and network. You could say our model is broadly similar to that of Reuters and Bloomberg - we have the data, the display, and the media component.
What is CryptoCompare's approach when it comes to ICOs?
We believe that in general ICOs are poorly managed and poorly executed - and should be taken with a pinch of salt.
Ideally, if anything is trading or looking to trade, we aim to provide as much objective information about it as possible and a non-partisan place where discussion is promoted rather than shouted down.
How far are you from a product development perspective?
We have quite a few products out - our API has c.14million users per month and our website has c.1million subscribers - we provide data through to Reuters as well as operate a suite of indices in conjunction with Van Eck. We have been operating for over 5 years now.
Our next big project is our conference in June where we are bringing together the great and the good across the cryptocurrency ecosystem to look at bridging the gap to the incumbent financial system with panels including the bank of England HMT and FCA as well as Nasdaq UBS and Refinitiv.
More Interviews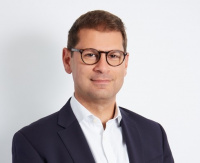 Financial IT chats with Gilbert Verdian, CEO and Founder of blockchain technology company Quant Network. Tasked with connecting the world's networks to blockchain, Gilbert is building the Internet of Trust by converging blockchain, AI and cybersecurity. Having a keen interest in disruptive technology, Gilbert is the author behind the Blockchain ISO... Read more »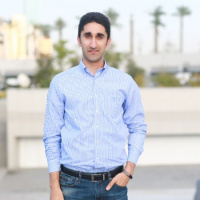 An Interview with Shaheen Al Khudhari, Founder & CEO at Ajar Online. Financial IT: What is Ajar? Shaheen Al Khudhari: Ajar is a property management platform that's redefining the landlord and tenant experience. Ajar helps landlords, property managers, and real estate owners collect rent online securely, manage properties... Read more »
Free Newsletter Sign-up