Retailers Focus on Security to Avoid Becoming Another High Street Casualty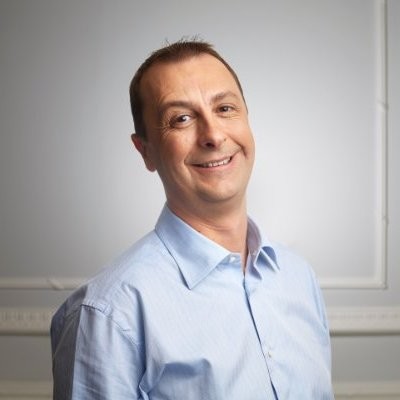 Jason Tooley, Chief Revenue Officer at Veridium



21.08.2019

09:00 am

security , Jason Tooley, Chief Revenue Officer at Veridium explores how retailers can reassess their customer authentication strategies in an increasingly challenging environment
There is a consistent pattern of disruption in most industries, and surviving in the face of this rising tide means embracing the change, not fighting it. 68 per cent of c-level executives expect their industry to be significantly disrupted by new technology-led innovations in the next three years.[1]
The British high street, for instance, is in crisis. Over the past decade, a string of big chains have disappeared while others have closed stores, or announced plans to do so in an effort to survive. In May, Marks & Spencer said it would be shutting another 110 stores nationwide, while profits at John Lewis plunged last year amid challenging trading conditions.[2] A new report by Retail Economics has also predicted half of UK retail sales will be online within the next decade, up from about a fifth currently. [3]
However, all hope is not lost for the high street: retailers are stepping-up their efforts to tackle the wide-scale disruption in the sector. The key to captivating the modern shopper lies in a combination of convenience and incentive to provide the low-friction user experience consumers expect. Many customers are computer-savvy and compare deals online, so retailers must have a more competitive offering across the board, rather than just on price:
Providing secure loyalty accounts
Personalised customer service, driven by customer data insights to help retailers deliver and develop targeted customer relations – including top-level loyalty schemes – has never been more important.
However, just as retailers need these loyalty accounts the most, hackers are increasingly seeing them as prime targets. Most loyalty accounts (which may hold a high monetary value when used) have zero forms of authentication. In fact, research shows that 24 per cent of retailers surveyed viewed loyalty fraud as a substantial threat to their e-commerce operations.[4]
Loyalty rewards are effectively a form of currency – many can be used to purchase physical goods, once enough points have been collected and have comparable value to cybercriminals. This is the case for not only high street retailers, but also other services such as airlines, which provide collectable points that can be exchanged for air miles, saving loyal customers hundreds, if not thousands of pounds. So, like bank accounts and payment forms, they must have strong authentication, while ensuring a seamless customer experience.
To ensure this, it is imperative to move away from 'what you know', such as a password – which can be phished and stolen – to 'what you are', relying on your fingerprints or retina scan for verification. However, it's important to take a strategic approach when embracing biometric technology and becoming passwordless. This entails going back to the basics and understanding the needs of the end user and then taking an open approach to selecting the right biometric technique, for the right use case, based on the scenario – increasing security without increasing the associated costs.
Buy within minutes, verify within seconds
Additionally, by adopting these robust security strategies, retailers will be able to instantly verify a customer in-store, especially with the wide-spread use of mobile technologies. Combining this with existing customer data on shopping partners and location, stores can enable secure online transactions using biometrics, enhance user experience, which in turn will improve consumer confidence, and drive sales.
For instance, whilst browsing in store, if a customer spots something they want to buy, they can purchase it with the click of a button – and even get it delivered to their home – without the added time and effort of standing in queue or carrying around bulky items after purchase.
This technology can also be used to better the Click and Collect experience. More often than not, the queues for this service are longer than at the tills, defeating its very purpose of saving time for the customers. Instant verification, with a combination of biometric and mobile technologies, can go a long way to ensure the vitality of Click and Collect. By leveraging an app to prove ID – without customers having to produce a confirmation email or remember the bank card they paid with – retailers can not only provide improved customer service but protect themselves against any exposure to fraud.[5] This falls in line with the evolving role of the high street as an extension of the online – rather than an alternative.
Regulation – not always bad
As the SCA directive under PSD2 required retailers to add another layer of verification on online payments for added security, retailers can look at compliance to this as a unique business opportunity to better their in-store customer journey. The same technology being used to provide the secure authentication can be used to make the shopping experience more secure and agile.
For omni-channel retailers, more payment choice under open banking will also drive new innovation in store with the evolution of POS that accommodate new banking apps and alternative payments. This is already being done with innovating stores such as Amazon Go – Amazon's flagship brick-and-mortar experience that allows customers to pay instantly with just a swipe of their smartphones.
Customer authentication has to remain front of mind for companies as they look to provide a seamless and personalised experience for their customers. A multi factor security strategy, paired with single-step convenience on mobile devices is the first step in the fight against disruption. If businesses are to ride the wave, they need to find a way to understand changing consumer habits and respond to the robust needs of the increasingly millennial customer, with security and convenience often making the top of that list.
---
Related Blogs