The Future of Security Is Already Here – and It's Called AI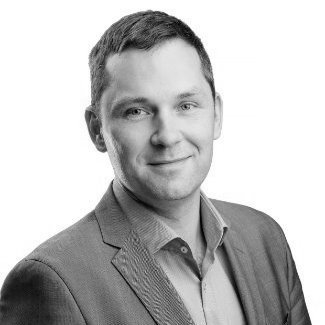 Markus Melin, Head of Tieto Security Services at Tieto



21.03.2017

01:45 pm

security , Markus Melin is the founder and head of Tieto Security Services, the internal Tieto startup combating cyber-crime and securing clients' business continuity in lean and agile way. Markus has a long and solid experience in security, software project management, cloud, and agile methodologies. Before starting up Tieto Security Services, he worked for F-Secure, where he, among several other positions, headed the R&D operations of the company in Kuala Lumpur, Malaysia.
The hype word of today is AI, artificial intelligence. What does this mean for cyber security? Turns out, a lot.
What's in common with self-driving cars, recommender systems (you know, those sections in Amazon that say "you might also like…"), and bulletproof security? Not much? Quite the contrary! All are increasingly dependent on advances in artificial intelligence.
The growing popularity of IoT means there are more and more ways for attackers to break into a company's systems. Also, the tools the crooks use are getting more sophisticated day by day.
In a world like this, we need systems that can adjust quickly to unforeseen threats. Artificial intelligence gives us the tools to respond to new threats in real time.
AI improves over time and after crunching more information. For example, unsupervised machine learning will be able to look for patterns and find anomalies in your network traffic. The more data AI gets, the better the predictions become.
Traditionally, security experts have analysed logs to find suspicious activities. This is a virtually useless way to find anything in vast networks with enormous amounts of data coming in every minute. But the task becomes completely realistic by supervised learning methods which learn by using labelled data (such as logs) to get insights into the security situation.
Eye in the sky
In order to make AI work for security, we need great visibility to all systems. There is no room for silos or blind spots in your company. For machine learning algorithms to do their job and protect your assets, they need to have full 360 degree vision.
The same goes for the other way round, too: we have to know how the defence system operates. Otherwise, we risk entering a world where algorithms rule, an algocracy.
It has been said that AI will take jobs away. This isn't the case in the security industry. We still need human intellect to decide what is relevant and what is not in all but the most general cases.
Intelligent systems based on machine learning can sift through vast amounts of data and look for threat patterns more efficiently than any human could possibly do. They amend our capabilities by taking care of the routines and do the hard work for us.
The ultimate decision about the course of action in critical situations still needs to be left to us humans. Otherwise, we might well be facing systemic risk escalation events similar to the High Frequency Trading (HFT) incidents that have resulted in some of the recent stock market meltdowns.
This article was originally published on tieto.com: https://perspectives.tieto.com/blog/2017/03/the-future-of-security-is-already-here--and-its-called-ai/
Related Blogs