5 Easy Steps to a Better Collaborative Security Team
Peter Dahlberg
Sales Lead, Security, Tieto Security Services at Tieto
5 Easy Steps to a Better Collaborative Security Team
04.04.2017 11:00 am
Many companies are very cautious about sharing their security strategy and plans outside their own company. The main reason is often the fear about information leaking and/or ending up in the wrong hands. But the consequences of not being open with partners, service providers, suppliers and trusted advisors can be costly.
Today, we live in a sharing economy which depends on transparency and openness. Of course, we require strict regulations and guidelines on how information shall be handled. When it comes to security, we tend to stay in an old-school mode, where we handle strategies and plans in small internal groups instead of broadening the virtual team that would be informed and consulted about what´s going on.
If trusted advisors don't understand a company's business, its standpoint regarding security posture and calculated risks, they somehow need to guess what's the best plan forward. These are the same guys that companies pay serious amounts of money to do future proof planning and deliver great security services.
Most businesses overinvest or underinvest in security, because the experts around them don´t see the full picture. If they don´t see it, they will deliver half-baked analysis, wrong conclusions based on assumptions, and in the end wrong capability to secure our businesses through technology and services.
Here are 5 easy steps to a more efficient and collaborative security team:
Define the "Virtual Security Team".
Put the group under NDA.
Make sure that the team is aware of strategies, internal policies and guidelines.
Call to a meeting where the strategy is presented and understood (can be done separately with each partner or as a large group depending on collaboration climate).
Make sure that any revisions or updates reach the team and are understood.
This article originally appeared on perspectives.tieto.com
N/A ReliaMax
Higher education in the United States is not just about getting accepted, it is about where you get accepted. Sure, there are options, there are seemingly endless options - from community colleges to Ivy League schools and everything in between. The Read more »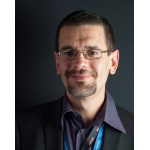 Gabriel Leperlier Verizon Enterprise Solutions
When companies are attacked, personal and financial customer information from payment card data is often the target. The Payment Card Industry Data Security Standard (PCI DSS) was designed to help protect payment data from the point of purchase and Read more »
Free Newsletter Sign-up