Going Digital: Improving Risk Management with e-Signatures
Liaquat Khan
Technical Director at Ascertia and SigningHub
Going Digital: Improving Risk Management with e-Signatures
28.07.2016 12:15 pm
Most employees would agree that digital technology has had a positive impact on the way they work. In a recent report from Cisco, 56% said it had made their job quicker and 50% said their job was easier.
There is a growing acceptance that core business tasks are improved through new digital solutions. That said, although the roll-out of digital solutions may be leading to the 'paperless office', there are still concerns around data integrity and systems responsible for protecting sensitive information.
Financial services organisations are known for their reluctance of embracing new technologies, especially solutions that are considered a 'nice to have'.
To overcome this barrier, effective risk controls need to be embedded in a solution. Any solution needs to be highly secure and high trust. There also needs to be a staggered approach to deployment.
Companies that force a solution on employees will see poor adoption and lax security behaviour. There needs to be a dual approach where both digital and non-digital processes work side-by-side for a time. This makes it easier to assess how the digital solution is benefiting departmental workflows and the tasks people carry out every day.
Seeing the benefits – what e-Signatures can achieve
So, what solutions fall into the above description? One change that requires little IT investment, but delivers an impressive business impact is e-signatures. When properly implemented, an e-signature solution can accelerate the signing process and instantly speed up workflows. It can boost efficiency and enable employees to spend more time on other activities.
In the sales and finance departments, which are traditionally paper-heavy, e-signatures offer significant benefits. In finance, there are a number of documents that require sign-off before money can be assigned or spent – invoices, budgets, forecasts and customer contracts, to name a few.
Each one not only has to be reviewed and approved, it then has to be archived correctly for future reference, accounting and auditing. The workflow to complete this process involves many people. This can lead to delays and, given that some complex proposals and contracts span many pages, errors can occur.
Sales professionals, meanwhile, are expected to be informed about their portfolio of services and efficient in the process of transferring a prospect into a sale whilst supporting existing customers. The challenge for them is to combine this with other necessary functions such as writing and delivering proposals and ensuring stakeholders have provided their input on documents and contracts. This can be a lengthy and administratively time-consuming process.
Cost Reductions and Risk Mitigation
Where the real value lies is that it is possible to monitor and manage the signing process more closely than with traditional paper and ink methods. Built-in digital workflows record the people who still have to sign a specific document, and give the ability to send an alert to each signer. Given the critical nature of many financial documents, a digital solution can enable signature and 'personal initials' fields to be inserted next to critical sections, to provide legally supported evidence that it has been read and understood.
With the onus on the finance department to manage costs, an e-signature solution can save on financial resources, enabling an increase in efficiency and avoidance of additional outlay associated with delay and approval issues. Furthermore, because documents are accessible from anywhere, they can be reviewed and amended in real-time without the need for printing or rescanning after each revision.
It also improves the overall customer experience, since poor communication and incorrect changes are minimised and sales people can track signing progress, helping them to predict when a deal will close.
In both sales and finance, compliance is a key concern. Companies need a solution that ensures advanced long-term digital signatures are supported with the PDF/A archive format so they can't be tampered with and will be valid long into the future, regardless of software format changes.
This also means that if required, long-term verification evidence can be embedded into the document with trusted timestamps proving the time and validity of the signature.
Clearly the paperless office, that nirvana of workplace efficiency, is almost here. Digital tools are making their presence felt in businesses and it will be interesting to see how the financial industry adapts to speed, efficiency and productivity benefits that await.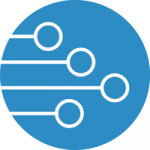 Martijn Bos Holland FinTech
You'd need to be living on a remote island, without electricity or internet to not be aware of what the world is going through right now – a medical crisis that has spread across the world and disrupted supply chains, goods and services production, Read more »
Peter Barker 3M
The financial sector is one that is particularly aware of the need to protect sensitive information and increasingly, this also includes reducing the risk of what has become known as 'visual hacking', also sometimes referred to as 'shoulder-surfing Read more »
Free Newsletter Sign-up